Browse by Genre
Featured Books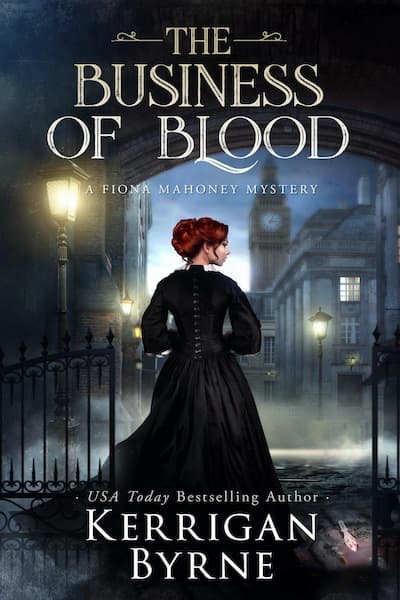 Dying is the only thing people do with any regularity, and Fiona makes her indecorous living cleaning up after the corpses are carted away. Her childhood best friend, Mary, was the last known victim of Jack the Ripper. It's been two years since Fiona scrubbed Mary's blood from the floorboards, and London is no longer buzzing about the Ripper, but Fiona hasn't forgotten.
And she hasn't stopped searching for Jack.
When she's called to a murder in the middle of the night, Fiona finds a victim mutilated in an eerily similar fashion to those of the Ripper, and only a few doors down from Mary's old home. The relentless, overbearing, and irritatingly handsome Inspector Grayson Croft warns her away from the case. She might have listened, if she hadn't found a clue in the blood. A clue that will lead her down a path from which there is no return.As a killer cuts a devastating swath through London, a letter written in blood arrives at her door, and it is only then that Fiona realizes just how perilous her endeavor is. For she has drawn the attention of an obsessive evil, and is no longer the hunter, but the prey. Fiona Mahoney is in the business of blood.
But she's not the only one...
More info →

Eastham, Cape Cod, 1715 - Captain Samuel Bellamy is an adventurer who sails into a puritanical Massachusetts town looking for backers to finance his treasure-hunting expedition in Florida. What he's not looking for is love, but he finds it in innocent young Maria Hallett. When he sails away to seek ...
More info →

To a Banshee, revenge is a dish best served screaming...Kylah MacKay was brutalized and burned alive, but denied her vengeance by a cruel twist of fate. She's drawn to the one man more damaged then her, and becomes a pawn in an ancient war that may cost her very soul. Somehow this man, who has no us...
More info →