Browse by Genre
Featured Books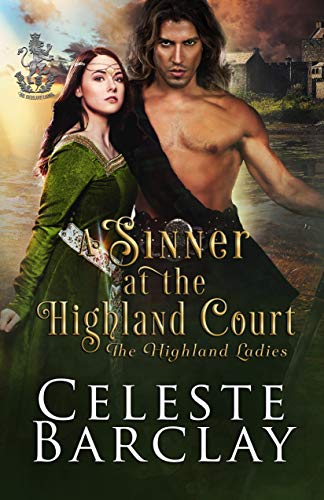 Lady Madeline MacLeod left Robert the Bruce's royal court five years ago because of her vanity and spitefulness. Prepared to take her final vows now, a royal summons to return to the Highland court leads Madeline to a marriage of convenience. Temptation in the form of a handsome Highlander makes Madeline question whether she'll return to the sinner she was. Will giving into her desires for her husband ruin Madeline's path to redemption?
A warrior in need of a wife to secure his inheritance…
Fingal Grant is the heir apparent to Clan Grant and in need of a wife. Not interested in a love match, Fingal searches for a woman who won't expect him to change his ways. The pious Madeline MacLeod is the perfect bride until Fingal realizes he doesn't want his wife to ignore him. Can Fingal convince Madeline that desire between a husband and wife isn't the carnal sin she fears?
A marriage of convenience that becomes most inconvenient…
Drawn to one another, Madeline and Fingal struggle to overcome their preconceived notions about marriage. Often insensitive and unobservant, Fingal realizes he has much to learn about being a husband. Clinging to the life she thought she would have, Madeline realizes she uses her faith as a shield. When a neighboring clan threatens the newlywedst, can Madeline and Fingal fight their way back to one another before the enemy separates them for good?
More info →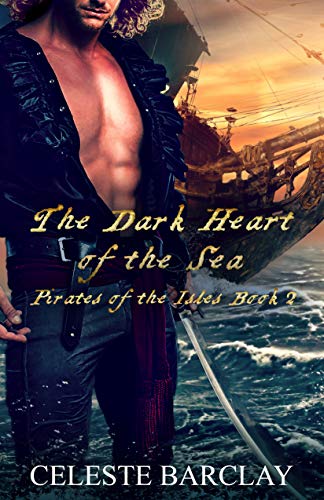 What happens when a ruthless pirate meets the woman who warms his dark heart?
Ruairí MacNeil is one of the most feared pirates sailing the British Isles, but when he rescues a woman from attack, not once but twice, he discovers he can't resist her when she matches wits without fear. Tempted by a future he never considered before, Ruairí makes an impetuous offer to the widow he discovers working in a tavern. Can Ruairí offer this mystery woman a better life aboard his ship than she has on the tiny island of Canna? Can he protect her from outside danger while he surrenders his heart?
What happens when a widow puts her trust in a notorious pirate known for a heart as merciless as his deeds?
Senga MacLeod Sorley didn't expect a chance encounter with a pirate to lead to a kiss and an adventure on the high seas. A widow with little to her name, Senga provides for herself by working in a local tavern, but she refuses to earn her living by doing anything other than serving food and ale. When men from the village demand more than she's willing to give, she discovers the menacing pirate has a protective side he only reveals to her. Will Senga seize a chance at love after one kiss with a brooding pirate? Will she submit to his dominant nature when his form of discipline is anything but expected?
A new life aboard a pirate ship brings Senga an independence she never imagined, but along with that comes danger that puts her life and Ruairí's at risk. When foreign enemies threaten their burgeoning love, Senga must choose between life as a pirate queen or life as a lonely but safe widow. Ruairí refuses to give up on happiness he never thought possible after running away from home. He must fight to show Senga her past doesn't have to determine her future when she fears history repeating itself. Can the Dark Heart convince the one woman who brightens his life to stay? Can Senga trust herself enough to accept the love Ruairí offers?
More info →

"If you like Janet Evanovich and Mary Janice Davidson you will LOVE Cynthia St. Aubin!" -Savvy Reader, Reviewer
Someone is killing werewolves. At least, that's the way Vincent Van Gogh tells it when he shows up at Mark Abernathy's art gallery seeking protection. For gallery assistant and art history addict Hanna Harvey, meeting Van Gogh is a dream come true—until death follows the troubled artist to town and Hanna becomes the murderer's next target.
More info →