Browse by Genre
Featured Books
In 15th century Scotland, Gyllis Campbell arrives at the Beltane festival with one thing on her mind—to win the heart of Sir Sean MacDougall once and for all. Astonishingly, Sir Sean would like nothing more than to oblige the lovely lass.
But when news of his father's death arrives, Sean races for Dunollie Castle. Unaware of Sean's tragedy, Gyllis departs the festival thwarted. Worse, a terrible illness strikes her down, and she's sent to the cloisters of Ardchattan Priory for healing.
Plagued by raids on his lands and deception in his ranks, Sean is embroiled in a battle to regain control. Pulled in a myriad of directions, adversity runs rampant as Gyllis struggles to regain her health and Sean battles the very demon who covets his title. Fighting for their lives, both must prevail before their love can blossom.
More info →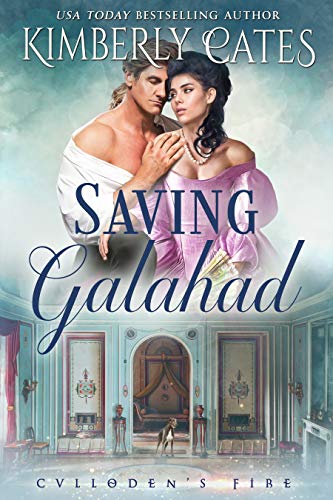 "Kimberly Cates is magnificent. Her every book is to be treasured again and again —Teresa Medeiros
An Embattled Lord: Dashing Lord Lieutenant Nate Rowland, Earl of Harlestone, led a charmed life until he crossed swords with his best friend on the killing field of Culloden Moor where a serious wound shattered not only his life but his marriage. When his faithless wife is murdered, Nate is the prime suspect, some secret villain framing him as a spy.  With his fierce sense of duty, Nate is the last person to betray England.  But when sparks flare between him and his best friend's fiery sister, will his acclaimed honor be enough to hold back their passion? His choice:  Betray his heritage… or his heart.
Scandal's Daughter: Born of the infamous love affair between the late Earl of Glenlyon and his mistress, wild-hearted Christianne Slade is raised like a princess only to be scorned by society beyond her family estate. On the eve of Nate's wedding, thirteen-year-old Christianne begs her childhood hero not to make the disastrous match. He has always been her 'Galahad', the perfect knight. When Eugenie Rowland is killed, Christianne knows there can still be no future for her with Nate, but her girlish adoration has blossomed into a woman's passion. As a net of conspiracy closes around Nate, Christianne defies society and the dark forces of the London underground to discover who would destroy him.  But can her love and courage save Galahad from a hangman's noose, and the loveless future his duty demands before it is too late?
More info →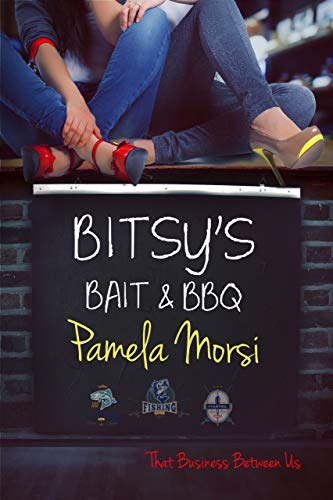 From a Rita-award-winnning author comes another heart-tugging favorite. If you're fishing for a great read, Bitsy's Bait and BBQ delivers.Emma Collins wonders who in their right mind would use her hard-won divorce settlement to purchase an Ozark bed-and-breakfast on eBay. Her free-spirited sister Ka...
More info →