Browse by Genre
Featured Books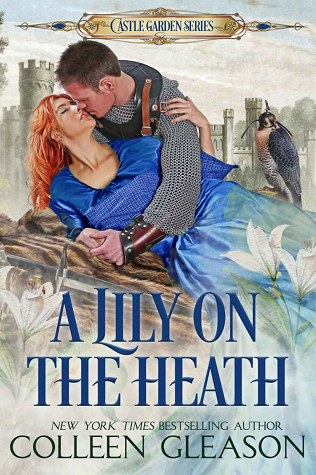 An honorable man: Malcolm de Monde, Lord of Warwick needs a wife. He reluctantly journeys to the royal court where his plan is simple: find a dutiful woman, gain the king's approval for his choice and return to Warwick with his chosen lady wedded, bedded, and carrying his heir–all before winter.
An independent woman: Judith of Kentworth, Royal Falconer and lady-in-waiting, is a woman from Malcolm's past. Although she is a confidante of the queen, Judith's beauty and vivacity attract the unwanted attentions of the king–and thus the woman who commands winged predators becomes prey herself.
A simple plan that goes awry when Malcolm is reacquainted with Judith, once betrothed to his friend–and a woman who is nothing like the meek wife he seeks…but who may be exactly the type of woman he needs.
An impossible choice: Malcolm offers Judith a chance to escape her predicament…But can she risk entangling her own personal white knight in a dangerous web of royal intrigue?
More info →

The gentle sister of Ireland's most infamous rebel, Maire O'Byrne remains ever loyal to country and clansmen—until a strange twist of fate carries her to Lord Duncan FitzWilliam, the proud Norman master of Longford Castle. Now she must feign amnesia to ensure her brother's safety—even as h...
More info →

Since its original publication in Avon's Romantic Treasures, The MacKinnon's Bride has been a much beloved book, receiving 4 1/2 stars, a K.I.S.S. AWARD and Top Pick! From RT Book Reviews. This collection is a specially priced, commemorative omnibus celebrating 23 years since the original public...
More info →