Browse by Genre
Featured Books
"A sparkling gem for your keeper shelf!" ~ RT Book Reviews
The year is 1814 and Grey St. James, Viscount Altburne, has escaped from Napoleon's prison on the rocky isle of Mont St. Michel. Desperate and dangerous, he is a far cry from the rakish nobleman who broke hearts in Regency London.
High in a tower in her uncle Nicholai's French château, Natalya Beauvisage is writing a romantic novel. At 26, she is beautiful but hardly marriageable, devoted instead to being an author. However, when a potently attractive stranger appears to hold her at knifepoint, Natalya thrills to a flesh-and-blood man.
Grey must escape from France and Natalya longs to return to America, so they form an unlikely alliance, traveling together in disguise. Natalya is caught up in a passionate fantasy that surpasses any she could imagine, but Grey's heart is imprisoned by dark secrets that must be uncovered before he can open his heart to love...
More info →

Bennett Cameron is one of the best close protection agents in the world. Gorgeous, genius-level computer expert Elle Castle has no clue that Russian mobsters are after her and she won't play nice when her wealthy father hires Bennett to protect her. When she refuses to follow Bennett to safety, kidnapping her is his only option.
More info →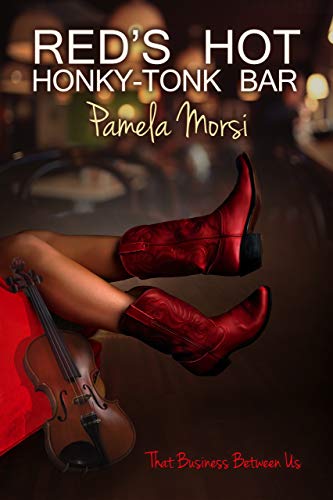 From a Rita-Award-Winning Author, comes a perfect novel that reminds us that sometimes circumstances unexpectedly offer a second chance to get things right.
Red Cullens likes her life. Tight jeans and tattooed, at forty-six she's turned her hard luck degree from the school of hard knocks into sole ownership of her own honky-tonk. She's got some good music and some steady money and a handsome young fiddle player to warm her lonely nights. She's also got a past tucked neatly away. One phone call changes everything. There is a bridge she could never burn and it's now forcing her in a direction she never thought she would go.
More info →