Browse by Genre
Featured Books
He's an antisocial dragon shifter with a serious sweet tooth. She's a pastry chef who won't give him any sugar.
Blinded in an ambush, dragon warrior Wallaig has spent half a century in the dark with one thing on his mind—vengeance. When the rogue faction responsible returns to Scotland and targets a human female, he saves her life, determined to exact his revenge—even if it means using her as bait.
Smart-mouthed Amantha Leblanc is pastry chef with dreams of opening her own shop. The money is in the bank. Her mission is clear. The plan goes to hell the second Wallaig breaks into her apartment and she defends herself with a rolling pin. With a rogue pack of dragons circling, she is forced to rely on a man she doesn't like—but isn't able to resist.
More info →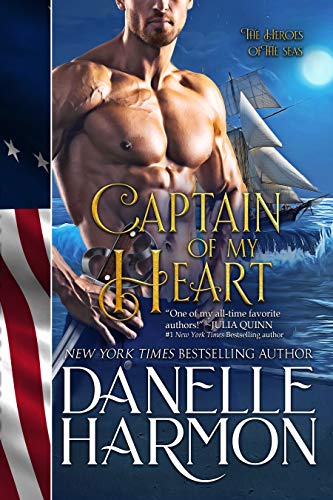 He wanted no woman, except one made of sails and wood and wind ...Handsome, wily Irish privateer Captain Brendan Jay Merrick is running from a painful past -- and fighting for a new nation's future when he arrives in the colonial town of Newburyport, Massachusetts, with plans for shipwright Ephraim ...
More info →

Eastham, Cape Cod, 1715 - Captain Samuel Bellamy is an adventurer who sails into a puritanical Massachusetts town looking for backers to finance his treasure-hunting expedition in Florida. What he's not looking for is love, but he finds it in innocent young Maria Hallett. When he sails away to seek ...
More info →