Browse by Genre
Featured Books
Lord Barrett Landers, Viscount Copeland, is at loose ends after being decommissioned as a naval officer at the end of the Napoleonic Wars. Instead of going home to Wiltshire, his family, and the marriage that his mother will inevitably attempt to force him into, he is happy to idle away the summer with his friends at Wodehouse Abbey in Yorkshire.
And then temptation arrives in the form of the estate's owner, Lord Anthony Wodehouse, Duke of Malton.
More info →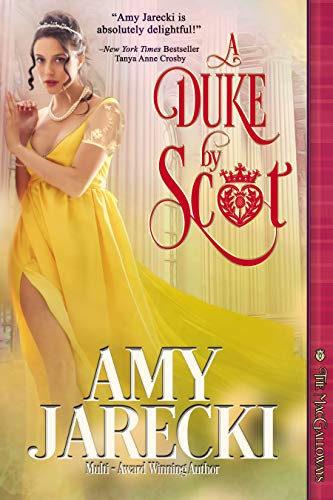 "Amy Jarecki is absolutely delightful!" —New York Times Bestselling Author Tanya Anne Crosby
It is one thing to defy convention…but quite another to completely thwart it in the pursuit of insatiable desire.
His Grace, Martin MacGalloway, has well-earned the reputation as the most celebrated rake on the entire isle of Britain. But upon his father's sudden death, he heads for Scotland where he finds his inheritance in a shambles, his sisters without prospects, and his brothers relying on his patronship—and he's not about to conquer his problems alone.
Penniless, Lady Julia St. Vincent has no choice but to dress as a man and accept a position as steward to the Duke of Dunscaby. But when she meets His Grace, she's not expecting him to be dashing, charming, or utterly enchanting. And the more time she spends with the duke, the more difficult it is to ignore the flickers of passion smoldering in her heart.
More info →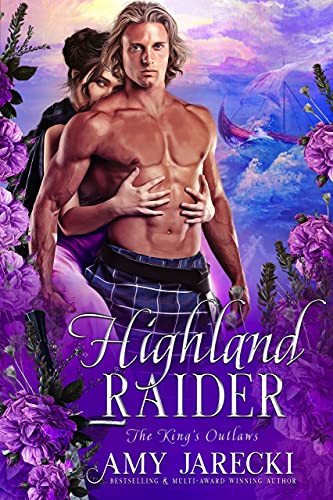 When Angus MacDonald, Lord of the Isles, agrees to harbor Robert the Bruce from the viperous English fleet, they are forced to be on the constant move. When they arrive in Ulster seeking support from kin, they are met with a brutal battle. As Angus escapes, it is not a man who challenges him in a hidden birlinn. A wee wisp of a lass faces him with a battle axe in her hands. Aye, he can steal the boat and rescue his king, but he cannot bring himself to throw a woman overboard. Moreover, if he lets her go, she'll raise the alarm for certain. With no choice but to bind her wrists and take her captive, he races against time to save his men. As they seek refuge, the woman proves feisty and clever beyond her worth, a complete thorn in Angus's side, no matter how bonny she may be. However, once Angus discovers the lass is Anya Chathain, granddaughter of his nemesis, Lord Guy O'Cathain, the king insists the only solution is for the pair to marry. But will this union of two hated rivals erupt in passion or war?
More info →