Browse by Genre
Featured Books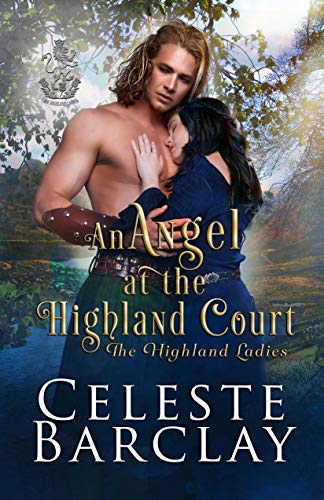 Ronan Mackinnon bears the weight of leading his clan and spares no time for his own pursuits. Summoned to court by King Robert the Bruce, Ronan diligently considers each of his words and actions to represent his clan with honor. But when King Robert demands Ronan chooses a bride, he's forced to confront his past choices. The pleasures of the flesh play no part in his life--until Abigail MacLeod enters it. Can this reserved laird prove to Abigail what he lacks in experience he makes up for in passion?
A lady who's made one mistake after another…
Lady Abigail MacLeod's life is filled with poor choices. She misjudged her brother Kieran's wallflower bride Maude when she arrived on the Isle of Lewis. She misjudged the man she entered a handfast with, and it ended in disgrace. Now a lady-in-waiting at King Robert the Bruce's royal court, Abigail finds the opportunity to redeem her past wrong deeds. But when a handsome laird arrives at court, Abigail fears her old habits haven't died. Could a rushed judgement cost her a lifetime in a Highlander's arms?
Can two nobles from rival clans find love?
The MacLeods of Lewis are on good terms with the MacKinnons of Skye. Unfortunately, the same cannot be said for the MacLeods of Skye and the MacKinnons. When an old feud reignites, Abigail and Ronan are caught in the middle. Fighting against time and blizzards, can they protect their burgeoning love and their lives? Will it take stealing the MacLeods of Skye's famed Fairy Flag?
More info →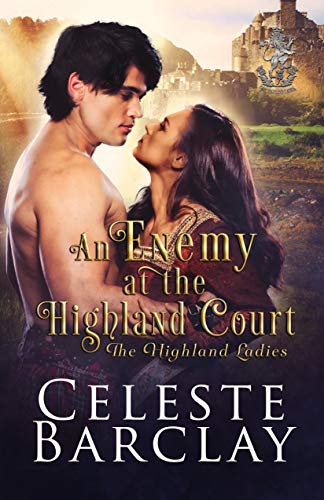 A lady-in-waiting struggling to fit in….
Even after three years at Robert the Bruce's Highland court, Cairren Kennedy still feels like an outsider. Quiet and kindhearted, Cairren has fought to make a place for herself among the queen's ladies-in-waiting when she doesn't look like any of the other young women. A Lowlander with a French mother, her Mediterranean heritage sets her apart both by her features and her customs. When her father hints at an arranged marriage to a Highlander, Cairren fears she'll face more discrimination when she's forced to make her home among strangers. Can Cairren prove that she's more than what people assume? Can she create a new life where she's not welcome?
A second son with other plans…
Padraig Munro doesn't need or want an arranged marriage because he already has the perfect woman in mind. When King Robert announces Padraig's betrothal to the unsuitable Cairren Kennedy, Padraig refuses to open his heart to a woman who couldn't be less of a Highland lass. Faced with a bride who can't blend in and a family who refuses to accept Cairren, Padraig is caught between his duty to protect his gentle bride and his family's expectations. Can Padraig balance the roll of husband and son when both sides couldn't be further apart? Can Padraig put aside his preconceived notions to make his marriage work?
Pushed together by royal decree, Cairren and Padraig take an instant dislike to one another. 
Angry that he can't marry the woman he's certain he loves, Padraig leaves Cairren to navigate life in the Highlands until his clan's resentment puts her life in danger. Cairren doesn't trust the man she's ordered to share a bed with, but when threats can't be ignored, she must turn to the man she'd pledged her life to. Passion and desire spark between husband and wife, but outside the bedchamber, they can barely stand to look at one another. Can Padraig accept that Cairren isn't to blame for his life's unexpected path, and can Cairren stop seeing Padraig as the enemy before the real enemy destroys their chance to build a life together?
More info →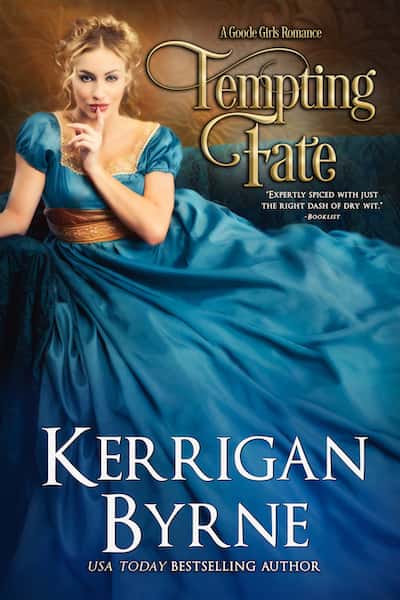 Uncouth American Elijah Wolfe's ambition is as savage and insatiable as his name might suggest. He is a collector of pretty possessions, and from the moment he spies shy, bespectacled Felicity Goode, he decides she must belong to him.
This infuriating bluestocking, however, is in the habit of making her own decisions, and is not about to yield on behalf of a brutally handsome, silver-tongued devil.
More info →