Browse by Genre
Featured Books
Having completed his family obligations, Malcolm MacLeod finds himself in Paris for a long awaited holiday. Parties, theater, cards, and of course women are in his sights for the coming weeks. What he doesn't expect is to run into a neighbor from Skye who is traveling with his red haired, temptress of a niece. Mac immediately finds he attraction far stronger than simple lust.
Sorcha MacDonald, the niece of Ivan and Ian MacDonald. Born and bred in America to their late brother, William, Sorcha has more on her plate than accompanying her ailing uncle throughout the continent. She must find a husband - quickly per the terms of her father's will, or forfeit her inheritance. The moment Sorcha lays eyes on Mac, she knows she's found her heart.
As in all love stories, there is a twist...Malcolm's two younger brother's Tavish and Kentgem. The pair have their own scheme to ensure the MacDonald fortune will become theirs. Or will it?
More info →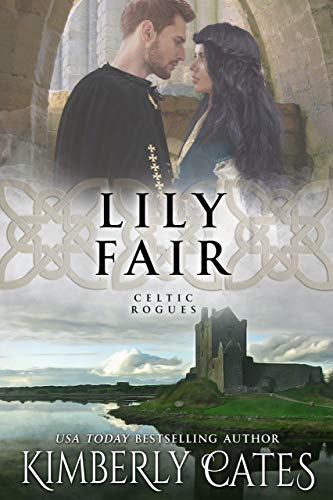 In an Ireland divided between druid mystics and the faith of St. Patrick…
A dark prophecy...
It was foretold that Caitlin of the Lilies would one day destroy the Irish chieftain Conn, who sends her to be raised in a far-off convent. Caitlin trustingly awaits the bridegroom Conn has promised her—and at last a handsome warrior arrives to escort her home. Cailtin wonders if this proud, silent man is to be her husband, until she awakens to find him looming over her, his sword at her throat.
A knight errant...
Niall of the Seven Betrayals has sworn fealty to Conn, the chieftain who promised Niall a final quest that will win him honor. When Conn orders him to escort Caitlin of the Lilies home, Niall resents being charged with such a mundane task, not suspecting that the crafty Conn has carefully honed him into the perfect weapon to do the unspeakable.
A test of loyalties...
When Niall attempts to carry out his mission, the defiant Caitlin makes him question everything he believes. He faces an unimaginable dilemma. Kill the innocent maid who trusts herself to his protection or betray his king and have all hope of regaining his honor snatched away—along with his life.
More info →

In this second installment of her breathtaking De Montforte Brothers series, New York Times and USA Today bestselling author Danelle Harmon introduces us to Englishman Lord Charles de Montforte, who awakens in the tender care of an American beauty after being wounded in battle. Amy Leighton has long...
More info →