Browse by Genre
Featured Books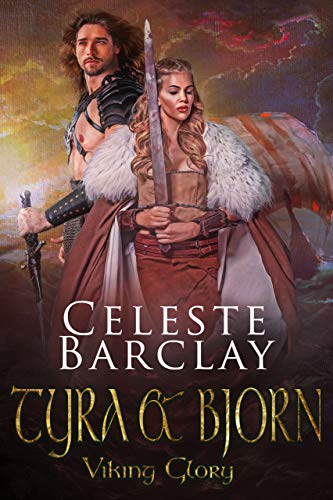 Tyra Vigosdottir, the shield maiden that any warrior with half a brain would fear, does not need to be coddled by any man--especially not the one who broke her heart.  The only thing more irritating than an overprotective Norseman is how her mind won't stop picturing them together. When they must travel together once more to defend their tribe, Tyra and Bjorn find it's impossible to deny their feelings any longer. Danger awaits but so does passion.
More info →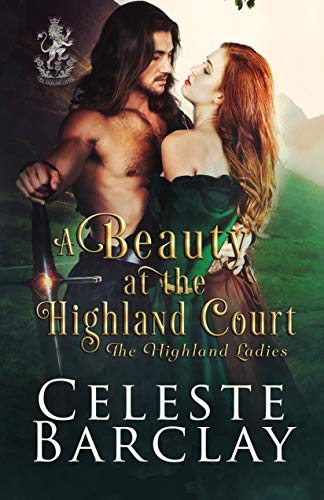 Arabella Johnstone has been held to an impossible standard her entire life. While her beauty surpasses any of the other ladies-in-waiting at King Robert the Bruce's royal court, the pressure to always appear perfect is growing to be too much for Lady Arabella. Scrutinized for any flaw in appearance or behavior, Arabella struggles with the unattainable expectations placed upon her by her family and those at court. When she can no longer withstand strain, she turns to a reckless, self-destructive habit to cope. Can Lady Arabella accept help when it comes from a man she longs for but can't accept?
When your sisters' friend is all you want…
Lachlan Sutherland has admired Lady Arabella Johnstone for years, but she is his sisters' friend. Every visit to Stirling Castle is sweet agony for Lachlan when he spends time with Arabella. Charmed by her saucy sense of humor, her kindhearted devotion to his sister Maude, and her mentoring of his sister Blair, Lachlan finds himself drawn to the engaging and intelligent young woman. But when he discovers Arabella's secret, he's certain he can no longer ignore his love for the beauty. Can Lachlan prove to Arabella in time that he loves her for more than her pretty face?
Lachlan and Arabella have denied their intensifying attraction for one another, both cautious of ruining Arabella's friendships with Lachlan's sisters. As their forbidden love grows with time, neither can imagine their life without the other, but Arabella's father has set in motion plans that will keep them apart. With her life spiraling out of her control, Arabella finds solace in whisky. Lachlan is determined to prove to Arabella that her beauty is far from skin deep. Can these star-crossed lovers fight for a future together? Or will others' expectations become an insurmountable barrier?
More info →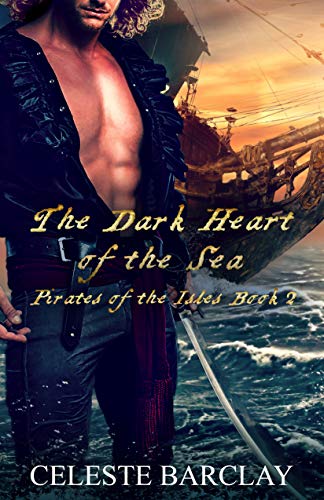 What happens when a ruthless pirate meets the woman who warms his dark heart?
Ruairí MacNeil is one of the most feared pirates sailing the British Isles, but when he rescues a woman from attack, not once but twice, he discovers he can't resist her when she matches wits without fear. Tempted by a future he never considered before, Ruairí makes an impetuous offer to the widow he discovers working in a tavern. Can Ruairí offer this mystery woman a better life aboard his ship than she has on the tiny island of Canna? Can he protect her from outside danger while he surrenders his heart?
What happens when a widow puts her trust in a notorious pirate known for a heart as merciless as his deeds?
Senga MacLeod Sorley didn't expect a chance encounter with a pirate to lead to a kiss and an adventure on the high seas. A widow with little to her name, Senga provides for herself by working in a local tavern, but she refuses to earn her living by doing anything other than serving food and ale. When men from the village demand more than she's willing to give, she discovers the menacing pirate has a protective side he only reveals to her. Will Senga seize a chance at love after one kiss with a brooding pirate? Will she submit to his dominant nature when his form of discipline is anything but expected?
A new life aboard a pirate ship brings Senga an independence she never imagined, but along with that comes danger that puts her life and Ruairí's at risk. When foreign enemies threaten their burgeoning love, Senga must choose between life as a pirate queen or life as a lonely but safe widow. Ruairí refuses to give up on happiness he never thought possible after running away from home. He must fight to show Senga her past doesn't have to determine her future when she fears history repeating itself. Can the Dark Heart convince the one woman who brightens his life to stay? Can Senga trust herself enough to accept the love Ruairí offers?
More info →