Browse by Genre
Featured Books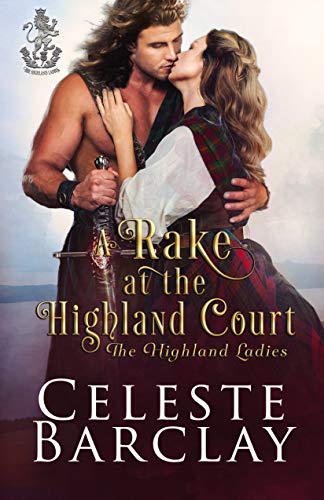 Cairstine Grant has spent two years carefully cultivating a reputation at court that is sure to drive away any potential suitor. Traumatized from an attack as a young woman, Cairstine is bound and determined never to marry and never to be subjected to a man's control. She'd rather become a nun than a wife. But one obstacle stands in her way: her younger sister can't marry the man she loves until Cairstine marries first. When Cairstine's father refuses to consider her choice to become a nun, can Cairstine convince an unsuspecting friend to pose as her betrothed? Can she overcome the scars from her past and form a genuine partnership with a man she was never supposed to fall in love with?
Can a renowned rake reform his ways in time to protect a lady-in-waiting he never thought he would befriend?
Eoin Grant watched his twin brother, Ewan, fall in love and marry. A romantic at heart, Eoin hopes one day to marry and find true affection with his wife. But in the meantime, he's happy to live the life of a bachelor. When Cairstine Grant blindsides him with a proposition to pretend to be her betrothed, Eoin realizes a real future with Cairstine might be better than pretend. But one obstacle stands in his way: Cairstine will only agree to a marriage in name only, and Eoin's dreams of having a family one day. When Eoin's feelings develop beyond friendship, can he convince Cairstine to trust him enough to see a future together? Can Eoin help Cairstine overcome her fears and prove that his feelings are pure?
Can a relationship based upon a falsehood grow into something real? 
Stripped of her choices, Cairstine turns to Eoin for help, but she fears making a lasting commitment. Eoin's conscience demands he help Cairstine when she asks for his help, but he's not certain he can live with a lie that might tear apart his heart. When danger and necessity force them to decide, Eoin and Cairstine discover playing pretend isn't just for children.
More info →

Aerin. So she played with some dark magic, what's the worst that could happen? For Aerin de Moray and her sisters, it's that witch hunters are no longer a 400 year-old problem. What's a girl to do with this new threat when she's already trying to corral zombies, fight a she-devil with a penchant for possession, all while attempting to thwart the prophesied apocalypse? She'll keep her sisters close, and her enemies closer… like in her bed.
Tierra. She's accidentally sent her baby's daddy to hell. Who has time for the apocalypse? Dooming Death to Lucifer's infernal realms might have seemed like a good idea at the time, but with uncollected souls swarming the manor and her unborn child's alarming powers increasing by the minute, Tierra de Moray has a hell of a problem on her hands. If Tierra can't find a way to rescue Killian Bane before the Devil gets her due, the world doesn't stand a ghost of a chance.
Moira. For Moira de Moray, fending off witch hunters, dodging ghosts from her past, and surviving Conquest's insistent advances has become a full-time vocation. So, when it comes time to serve Lucifer an eviction notice, Moira aims for the surefire solution—jealousy. But pretending to bump uglies with another Horseman could produce results more deadly than Moira had planned, particularly if Nick Kingswood has anything to say about it.
Claire. Claire de Moray is caught between her first love and the fierce Horseman known as War. She needs to pick one and let the other go, but how can she make a life-altering decision when she's busy hunting the witch hunters who'd like to burn her at the stake? She's not afraid because she is Fire, but their arsenal is deadlier than she expects. Pushed to the limits, Claire takes a chance to save her family and stop the apocalypse, but gets far more than she bargained for.
More info →

The gentle sister of Ireland's most infamous rebel, Maire O'Byrne remains ever loyal to country and clansmen—until a strange twist of fate carries her to Lord Duncan FitzWilliam, the proud Norman master of Longford Castle. Now she must feign amnesia to ensure her brother's safety—even as h...
More info →