Browse by Genre
Featured Books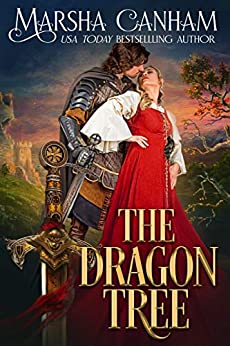 Ciaran Tamberlane fought at the side of Richard the Lionheart until the day he lost his faith in both the church and the crown. Branded a traitor by his peers, excommunicated by the church and surrounded by dark rumors, he lives in self-imposed exile in the heart of the forest.
More info →

Another steamy Scottish historical romance by Amy Jarecki set in 1493: After five years of marriage, Lady Helen has failed to produce an heir. Giving birth to a lass, Helen's husband rejects her and openly takes a lover while she endures in silence.
But war is brewing. The MacDonald feud with the crown comes to a head and with it arrives Helen's childhood friend, Sir Eoin MacGregor. Eoin and his men join with the MacIain Clan to quell the rebellion. But when he witnesses Helen suffer undue humiliation, his troubles escalate tenfold.
If Eoin helps the lady escape, he will break the sanctity of marriage. Worse, the king has commanded Eoin to fight beside her barbarous husband. To rescue Helen from tragedy worse than death, will the gallant knight find the strength to mask his deepest desires to save the woman he's always loved?
More info →

Ronan was a legend among men...and the last thing he needed was a troublesome woman. Yet this fierce Irish warrior took a deathbed oath to protect a chieftain's rebellious daughter.Triona was a hellion of a woman...who would let no man rule her. Raised in the ways of a warrior, she defied Ronan's ev...
More info →