Browse by Genre
Featured Books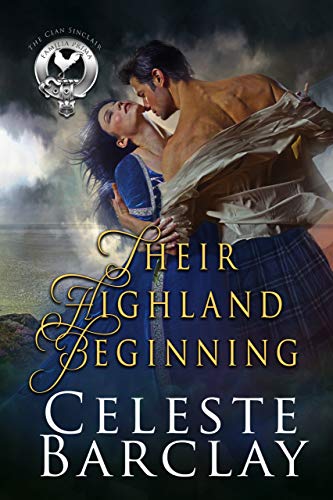 Discover how it all began... 
If you enjoy Keira Montclair, Eliza Knight, Emma Prince, and Cecelia Mecca, meet The Clan Sinclair.
A failed first impression...
Liam Sinclair is less than thrilled to be entering into an arranged marriage even if it will end a feud between his clan and the Sutherlands.  When his father announces Liam's betrothal to their enemy's daughter, Liam cannot imagine how the marriage can go well.  Liam fails to make a good first impression when his temper and tongue get away from him.  He may have destroyed his chance for wedded bliss.
Can Liam redeem himself in time to convince his bride to go through with the wedding?
An unassuming beauty...
Kyla Sutherland is not sure what to think of this man when she interrupts his less than flattering description of his unseen bride. Tempted to return to a family where she is the only woman and the unwanted daughter, Kyla must decide whether she can trust a man who does not seem to want her.
Will Kyla come to trust Liam and see past his early faults to find a love match for the ages?
An arranged marriage that creates a family which endures through love, loyalty, and honor.
Brought together in a betrothal made by their fathers, Liam and Kyla find love grows as they get to know one another. However, when a jealous family member tries to tear them apart, Liam proves that he will do anything to protect Their Highland Beginning.
More info →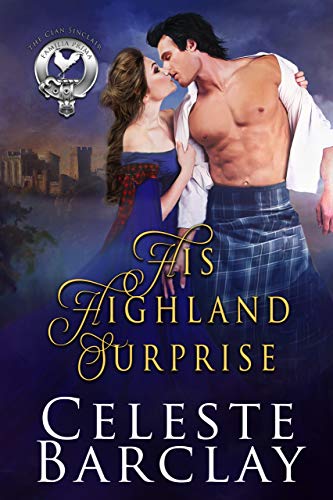 A confirmed bachelor with no intentions of settling down...
Tavish Sinclair cannot imagine life with only one woman, not when so many catch his eye.  As the third son of Laird Liam Sinclair, he has two older brothers and their children ahead of him for the lairdship.  Tavish is stunned when his father informs him the king has arranged his marriage to a woman from the most notorious clan in Scotland, and one he has never met.  Drawn as much to her intelligence as her looks, Tavish is unprepared for his spunky bride-to-be when she goes toe to toe and head to head with him at every turn.  Can he protect Ceit from herself as much as the dangers that lurk at court?
A spirited lady-in-waiting with no plans to change...
Ceit Comyn is the niece of one John Comyn and the cousin of the other, making her a member of the most despised clan in the country.  Sent to the royal court as a peace offering to mend torched bridges, Ceit is forced in the king's services just as her uncle would control her for the same purposes.  She has no interest in marrying a rogue, but when the kind-hearted and honorable warrior champions her, she may discover he's more saint than sinner.
More info →

"Miriam Minger is a master storyteller." – Inside Romance
Marguerite Easton dreads enduring another Season after the ton treated her so cruelly. A country parson's daughter, she doesn't fit in. Yet news has flown that the handsome hero who once helped to save her and her sisters from harm...
More info →