Browse by Genre
Featured Books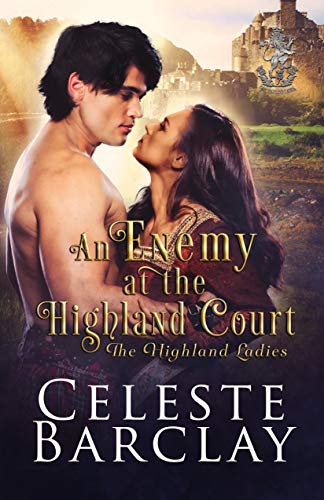 A lady-in-waiting struggling to fit in….
Even after three years at Robert the Bruce's Highland court, Cairren Kennedy still feels like an outsider. Quiet and kindhearted, Cairren has fought to make a place for herself among the queen's ladies-in-waiting when she doesn't look like any of the other young women. A Lowlander with a French mother, her Mediterranean heritage sets her apart both by her features and her customs. When her father hints at an arranged marriage to a Highlander, Cairren fears she'll face more discrimination when she's forced to make her home among strangers. Can Cairren prove that she's more than what people assume? Can she create a new life where she's not welcome?
A second son with other plans…
Padraig Munro doesn't need or want an arranged marriage because he already has the perfect woman in mind. When King Robert announces Padraig's betrothal to the unsuitable Cairren Kennedy, Padraig refuses to open his heart to a woman who couldn't be less of a Highland lass. Faced with a bride who can't blend in and a family who refuses to accept Cairren, Padraig is caught between his duty to protect his gentle bride and his family's expectations. Can Padraig balance the roll of husband and son when both sides couldn't be further apart? Can Padraig put aside his preconceived notions to make his marriage work?
Pushed together by royal decree, Cairren and Padraig take an instant dislike to one another. 
Angry that he can't marry the woman he's certain he loves, Padraig leaves Cairren to navigate life in the Highlands until his clan's resentment puts her life in danger. Cairren doesn't trust the man she's ordered to share a bed with, but when threats can't be ignored, she must turn to the man she'd pledged her life to. Passion and desire spark between husband and wife, but outside the bedchamber, they can barely stand to look at one another. Can Padraig accept that Cairren isn't to blame for his life's unexpected path, and can Cairren stop seeing Padraig as the enemy before the real enemy destroys their chance to build a life together?
More info →

Five men emerge from the remnants of destruction with extraordinary new powers. 
They are humankind's last hope, but they cannot survive this devastated world alone.
When Dr. Elliott Drake emerges from a cave after traveling fifty years through time, the world as he knew it in 2010 is gone. Cities are overgrown jungles, and what's left of civilization has been repressed by crystal-wearing immortal beings. But even more unsettling: Elliott has acquired an extraordinary ability–the power to heal.
But even that gift, in a world that lacks the technology and infrastructure of his past, is a two-edged sword for Elliott.
Jade Kapiza, who was once imprisoned by the immortal beings, has been in hiding for years. But now she's determined to help the human race fight back against the control of her captors. She can trust no one…but when Elliott comes into her life, he pushes at her defenses and begins to tear down the walls she's built so carefully.
Yet the mysterious doctor seems to have secrets of his own. Can Jade trust Elliott with her heart, even as they risk their lives to save a band of innocents?
And can Elliott find a new place for himself–a home–in this new, ravaged world?
More info →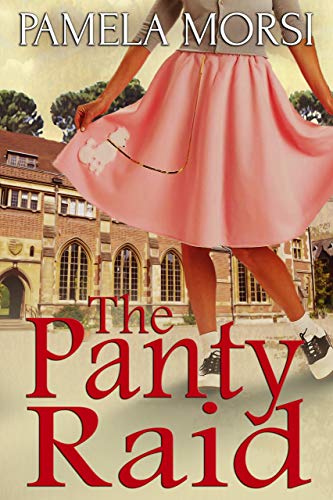 In the fall of 1956 Dorothy Wilbur is a senior on scholarship at state university. Looking toward her future, she's always imagined herself doing scientific research. But in the America of the 1950s, a woman opting for a professional career is seen to be opting out of love, marriage and family. H...
More info →