Browse by Genre
Featured Books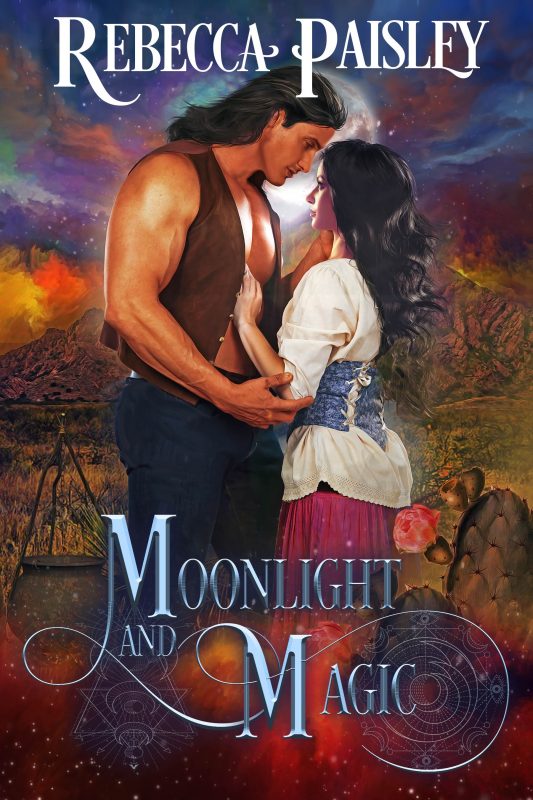 Chimera's bumbling attempts at witchcraft had only succeeded in conjuring up a reputation for lunacy. But when she sets a "werewolf trap", she finally snares the one thing she's been praying for—a handsome "knight" who can protect her from the ruthless land baron who has been lusting after her property.
It has not been a good day for Sterling Montoya. He had awakened next to a naked, screeching stranger, been chased across hostile Apache territory by her shotgun-toting father and had become the reluctant guardian for a newborn babe… And now he was the prisoner of a beautiful, but batty, would-be sorceress—a stunning, Shakespeare-spouting enchantress whose passionate touch promises Sterling heaven…until he realizes that whenever she's around, all hell breaks loose.
Can Sterling break the tender spell Chimera casts over his hungry heart or will he discover her love is the one enchantment too magical to resist?
More info →

A masked patriot… By day, Ian Blackheath is the most sensual rogue in the colony of Virginia. At night, he secretly rides as Pendragon, ruthless leader of the patriot cause. The last thing he needs is a ward. What is a masked raider supposed to do when a pint-sized mistress of disaster is dumped on the doorstep of his mansion? Especially since little Lucy displays a penchant for unearthing secrets?
A reluctant British spy… When Ian Blackheath and Lucy have an altercation in Emily d'Autrecourt's millinery shop, the lovely Englishwoman is horrified at Blackheath's insensitivity toward his ward. Then Lucy steals a doll from Emily's shop— secreted inside the plaything is evidence of Emily's role as a spy. Accepting Ian's offer that she be Lucy's governess is dangerous, but how else can Emily search for the doll without arousing suspicion?
A rebellion of the heart… Ian is stunned when Emily agrees to take charge of "hurricane Lucy". As for guarding his secret—it should be no challenge to keep Emily far from the wing where Pendragon plots rebellion. One sample of Ian's wicked, seducing ways and the prim Englishwoman will avoid him like plague. He doesn't expect Emily to catch fire in his arms or for the tempting seamstress to discover the secret power of her own desires. Suddenly, in a land racing toward revolution, Ian and Emily must choose. With everything to lose, do they dare to risk their hearts?
More info →

Écosse, 1125, la légende commence...Pendant deux siècles, la famille d'Aidan dùn Scoti a gardé le plus grand secret d'Écosse, attendant un successeur digne d'unir les clans des Highlands. Ils sont les derniers des « hommes peints », les gardiens de la véritable pierre du destin.Une lu...
More info →