Browse by Genre
Featured Books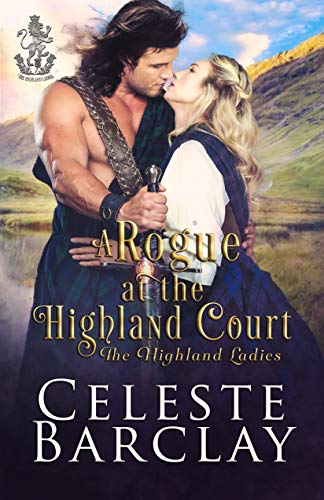 A runaway bride...
Allyson Elliot spent her childhood in the shadows of her five older siblings, but after surviving rumors about her parentage, she finds a new, carefree life at the Scottish Highland court. Free of suspicion, Allyson blooms into a vibrant lady-in-waiting, but an unexpected arranged marriage turns her world upside down. Desperate, Allyson becomes a runaway bride as she tries to escape her betrothal. Can Allyson fight for her freedom to choose? Is Allyson the woman to get the notorious rogue to change his ways?
A handsome rogue...
Ewan Gordon may be the heir to his clan's lairdship, but he's enjoying the life of a bachelor with his twin, Eoin. Ewan is attracted to Allyson and even considers stealing a kiss, but when the king orders he marry Allyson, Ewan is forced to reconsider his ideas on marriage and fidelity. As Ewan chases Allyson, he discovers there's more than meets the eye to this naive but courageous young lady. Can Ewan convince Allyson that he's the man she needs? Will Allyson find the confidence to trust Ewan?
A family that divides...
When members of Allyson's family set out to destroy their blossoming relationship, Ewan must fight to keep Allyson from slipping back into the shadows. Jealous sisters, thoughtless brothers, and indifferent parents threaten to steal Allyson's and Ewan's chance for their happily ever after. Can they learn to rely on one another? Or will Allyson's family create a rift that pushes them apart for good?
More info →

From New York Times Bestselling Author Jill Barnett comes a funny, heartwarming battle of the sexes love story....
When Addie Pinkney inherits her aunt's farm, the legacy feels like an answer to her prayers...until she arrives and meets Montana Creed. Creed also has a claim on the land where her aunt and uncle established a farm. The attorneys for both explain they need to wait until a judge will rule, but to insure her claim early, Addie sneaks out and takes residence in the farmhouse before Montana, thinking she has bested him.
But no such luck. Montana Creed sets up camp in front of the farmhouse, and what ensues is a charming war of wits as they both try to drive the other off the land. But soon there is more at stake than just the land they both want. These two loners must find a way to make a bargain, one that will reach far beyond a piece of lush green farmland and everything they hold dear.
More info →

"If you like Janet Evanovich and Mary Janice Davidson you will LOVE Cynthia St. Aubin!" -Savvy Reader, ReviewerSomeone is killing werewolves. At least, that's the way Vincent Van Gogh tells it when he shows up at Mark Abernathy's art gallery seeking protection. For gallery assistant and art history...
More info →