Browse by Genre
Featured Books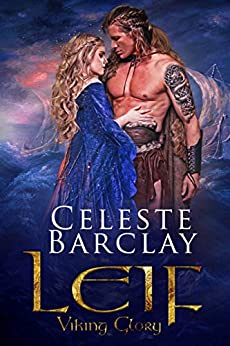 After months at sea, Leif Ivarrson wants nothing more than to revel in the comforts of home. Yet when word arrives that a new threat has invaded their land, Leif is forced to take up his sword once more. Tasked with rescuing a jarl's niece, Sigrid, from this malicious enemy, Leif departs on a journey that will alter the course of his fate.
More info →

"The Dragonfury series is a definite keeper." – Night Owl Reviews, 5 star Top Reviewer Pick
Trapped by a future she refuses to face…
Accused of cyber espionage by the United States government, ethical hacker Ivy Macpherson is now on the FBI's most wanted list. Out of options, she runs, desperate for time to prove her innocence. When fate takes an unexpected turn, bringing her face-to-face with Tydrin, she must decide—trust a man more dangerous than the hunters on her trail to keep her safe. Or risk capture by a covert agency well known for ruthlessness.
Condemned by a past he doesn't want to remember…
Cursed with a terrible temper, Scottish dragon-warrior Tydrin struggles to atone for a mistake that took innocent lives. Unable to forgive himself, he returns to the scene of his crime in hopes of finding absolution, but discovers a woman in need of his help instead. Intervening in the nick of time, he whisks Ivy to safety, only to realize the daughter of the family he wronged is the one destined to steal his heart.
More info →

"Magical from the very start." —InD'Tale Reviews Embark on a journey into magical Medieval Scotland, to a time when the shadowy Picts are in peril of vanishing from the annals of history, and Scotland itself will arise as a nation from the ashes of betrayal.A Clash of Clans. From the Borderlands ...
More info →