Browse by Genre
Featured Books
Lord Percy Montague is the house guest who just won't leave. He is vain, entertaining, shallow, lascivious, and a lot of fun to have around. Which is why Lord Anthony Wodehouse is willing to let the man continue to stay. But the good liquor has been locked up, and the footmen have been warned.
Lieutenant Clarence Bond is the last man one would expect to find at a gentleman's house party. He is gruff, boorish, outspoken, clever, and everything Percy is not. As the son of a wealthy industrialist who purchased his commission, it's up to Clarence to improve his family's standing in the world. But so far, he isn't impressed with the nobility.
More info →

In 15th century Scotland, Sir Duncan rushes to rescue Lady Meg from the clutches of the Earl of Northumberland. As they risk life and limb to make their escape, the brawny knight is knocked off guard by the sassy redheaded lass. And aye, the tall, dark and rugged Highlander challenges Meg's piety with his every stare.
Duncan must return Meg to her family and collect his bounty before the lass further sinks her wiles into his heart. But Meg's kidnapper is brewing revenge. If Northumberland's ruse is not exposed, Meg may end up becoming a nun, and Duncan a pawn in a deadly game.
More info →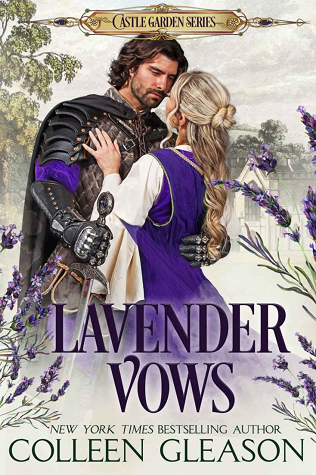 Lord Bernard of Derkland needs to find a wife, if for no other reason than to satisfy his father and his incessant badgering. He has no interest in marrying, but when he meets the beautiful and gentle Joanna of Swerthmore, he knows immediately that she is the one.
The only problem is: she's already wed.
More info →