Browse by Genre
Featured Books
Percival Montgomery, Marquess of Trent is being pressured by his father, the Duke of Marlborough to take a bride. Not just any bride, but the daughter of the Duke of Brandon.
Lady Eugenie Hamilton has been told under no uncertain terms she is to accept Trent's advances or face a hastily arranged marriage to the Marquess of Trent. Having known and spent summers riding with Trent, a match with the Marquess wouldn't be so bad.
To make matters worse the Duke of Northshire has asked her father for permission to court her as well. It is a little known fact Northshire is broke and looking to marry someone with a substantial dowry to shore up his debts. And he'll stop at nothing.
More info →

Fury Of Fate (A Dragonfury short story)
She's determined to try something new…
Sasha Cooper is a woman on a mission. Determined to let loose and live a little, she takes her best friend's advice and embarks on a night of passion with a complete stranger. No regrets in the morning. No looking back either. But when the one she chooses turns out to be a Dragonkind warrior, Sasha knows she's in trouble—and that the man she believed was a dream come true could end up being her worst nightmare.
He never intended to get involved…
Ivar, leader of a rogue faction of Dragonkind, isn't a pushover. So when a noisy neighbor jeopardizes the security of his secret lair, he decides to take care of the problem once and for all. Little does he know banging on Sasha's door will send him on a passionate odyssey unlike any he's ever experienced. But when the night takes a deadly turn, he's left little choice—escape from the woman who possesses the power to kill him, or die trying.
More info →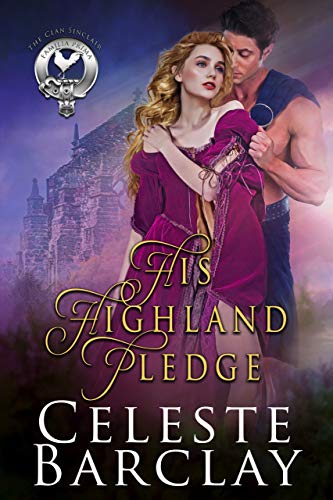 Old enough to love, too young to wed...
Sixteen year old Magnus Sinclair did not realize when he stumbled upon thirteen year old Deirdre Fraser he was meeting his soulmate.  Three years of meeting at Highland Gatherings and Royal Hunts, along with countless letters, build an unbreakable love between Magnus and Deirdre, and they secretly pledge themselves in a handfast.  When Deirdre's parents discover their daughter's actions, she is whisked away to become a lady in waiting to the queen as her parents' status grows within the royal court.
A boy grown into a man determined to never surrender his love again...
Seven years of separation have not lessened Magnus's love but have made him taste the bitterness of rejection.  Sent to court as the Clan Sinclair's representative, the last person Magnus thought to find is Deirdre Fraser, and the last thing he thought to learn is she will soon be betrothed--to a man other than him.
A girl grown into a woman willing to disobey to regain her lost love...
Deirdre has served the royal court ever since her parents pulled her from Magnus's arms.  She has been a dutiful daughter and dutiful companion to the queen, but she never let go of her love for Magnus or her hopes that they would be reunited.  Stunned to find Mangus walking past her, Deirdre's heart calls to him despite her parents' political ambitions.
Caught between expectations and desire, Magnus and Deirdre must work together to find a way to finally build their life together.
More info →