Browse by Genre
Featured Books
In 15th century Scotland, Gyllis Campbell arrives at the Beltane festival with one thing on her mind—to win the heart of Sir Sean MacDougall once and for all. Astonishingly, Sir Sean would like nothing more than to oblige the lovely lass.
But when news of his father's death arrives, Sean races for Dunollie Castle. Unaware of Sean's tragedy, Gyllis departs the festival thwarted. Worse, a terrible illness strikes her down, and she's sent to the cloisters of Ardchattan Priory for healing.
Plagued by raids on his lands and deception in his ranks, Sean is embroiled in a battle to regain control. Pulled in a myriad of directions, adversity runs rampant as Gyllis struggles to regain her health and Sean battles the very demon who covets his title. Fighting for their lives, both must prevail before their love can blossom.
More info →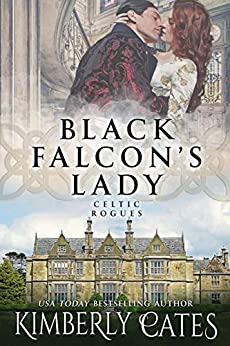 An unloved English heiress...
When shy Maryssa Wylder refuses an arranged marriage, her father exiles her to his isolated holdings in Ireland, a hell he claims is populated by savages eager to slit English throats. On her journey, she is robbed by the Black Falcon, an Irish highwayman who curses all with the Wylder name. A brigand he may be, yet she can't forget the way he looks at her—his dangerous passion piercing her lonely heart.
A dispossessed Irish prince...
Tade Kilcannon has every right to hate the Wylders. Though his ancestors were Irish kings, the English have stolen his birthright, giving it to Bainbridge Wylder, a ruthless English overlord who drives the Irish crofters from their homes. Though the people of the glen think Tade Kilcannon is a rakehell, in truth, he is the Black Falcon, a masked patriot who bedevils the English. But this rogue's heart is untouched until Maryssa Wylder saves his family from marauding soldiers.
A love worth defying two worlds...
Maryssa blossoms because of Tade's tenderness, but he knows that to love the English daughter of his family's great enemy is impossible. Then disaster strikes the glen, throwing Tade's fate and the future of those he protects into Maryssa's hands. Maryssa faces a heart-wrenching choice, one which may cost her the very life of the man she loves.
More info →

"With Miriam Minger, you're assured of a good read!" - Heartland Critiques
Linette Easton can't wait for her Season in London where she hopes to meet the man of her dreams. Will she be swept off her feet by a duke, or a baron, or an earl at a glittering ball? As a parson's daughter, she would never...
More info →