Browse by Genre
Featured Books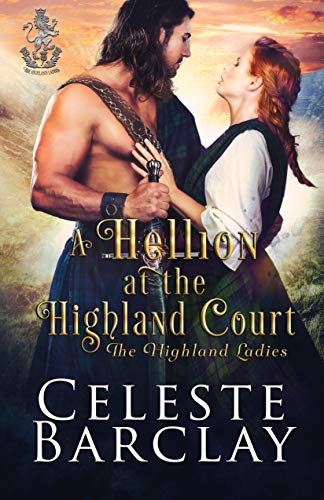 For more than a decade, Laurel Ross has been a lady-in-waiting at Robert the Bruce's royal court, a place where money is power. Laurel is the fourth out of five daughters, and the only one unwed. While Laurel isn't exactly a pauper, her father, the Earl of Ross, has already paid four large dowries. Sent to court to find a husband, Laurel's once youthful hope has turned to bitterness as one friend after another marriest. Her viperous tongue has earned her the title of "hellion". Will any man accept a bride who comes with such a small dowry?
Every man is guilty of all the good he didn't do…
Guilt is slowly eating away at Brodie Campbell. When Brodie's betrothed unexpectedly falls ill and dies after he refuses to escort her home in the rain, Brodie's guilt doesn't come from the woman's untimely death. It comes from the relief he feels that he's no longer bound to her. Brodie isn't interested in a biddable and mild bride. Intrigued by the fiery Laurel Ross, Brodie wonders if this shrew can ever be tamed. Armed with wealth and charm, Brodie welcomes the challenge. Will this spitfire relent long enough to find love with a man who tests her patience?
When a wager puts their lives in peril, Brodie and Laurel discover trust is earned, not given.
More info →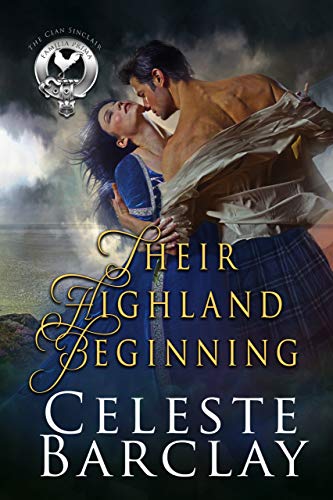 Discover how it all began... 
If you enjoy Keira Montclair, Eliza Knight, Emma Prince, and Cecelia Mecca, meet The Clan Sinclair.
A failed first impression...
Liam Sinclair is less than thrilled to be entering into an arranged marriage even if it will end a feud between his clan and the Sutherlands.  When his father announces Liam's betrothal to their enemy's daughter, Liam cannot imagine how the marriage can go well.  Liam fails to make a good first impression when his temper and tongue get away from him.  He may have destroyed his chance for wedded bliss.
Can Liam redeem himself in time to convince his bride to go through with the wedding?
An unassuming beauty...
Kyla Sutherland is not sure what to think of this man when she interrupts his less than flattering description of his unseen bride. Tempted to return to a family where she is the only woman and the unwanted daughter, Kyla must decide whether she can trust a man who does not seem to want her.
Will Kyla come to trust Liam and see past his early faults to find a love match for the ages?
An arranged marriage that creates a family which endures through love, loyalty, and honor.
Brought together in a betrothal made by their fathers, Liam and Kyla find love grows as they get to know one another. However, when a jealous family member tries to tear them apart, Liam proves that he will do anything to protect Their Highland Beginning.
More info →

Enjoy three of award-winning author Miriam Minger's Regency romances: Secrets of Midnight, My Runaway Heart, and My Forbidden Duchess!"Five stars . . . should be at the top of your shopping list! Miriam Minger is a fifty-carat jewel." – Affaire de CoeurSECRETS OF MIDNIGHT - If Lord Donovan Tre...
More info →