Browse by Genre
Featured Books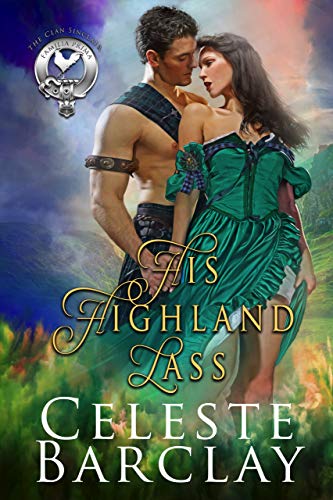 An undeniable love... an unexpected match...
Faced with a feud with the Sinclairs that is growing deadly, Laird Tristan Mackay is bound by duty to his clan to make peace with the enemy. Tristan arranges a marriage for his stepbrother, Sir Alan, but never imagines that he would meet the woman he longs to marry. When things sour quickly between Tristan's stepbrother and Lady Mairghread Sinclair, Tristan is determined to make her his. A choice that promises to change his life forever.
Raised with four older warriors for brothers and as the only daughter of the Sinclair laird, Mairghread is independent resourceful, and loyal to her family. When her father arranges a marriage to a man she has never met for the sake and safety of her clan, Mairghread tries to accept her fate. Mairghread is betrothed to one man but it is the dark, handsome, and provocative laird who catches her eye. Arranged to marry Sir Alan, Mairghread finds herself drawn to Laird Tristan Mackay. After meeting her intended, Mairghread knows she cannot go through with the marriage, but she must find a way to end the feud that is tearing the two clans apart.
When the wedding is called off by Mairghread's father, Tristan and Mairghread see an opportunity to be together. Neither of them imagined that they would find the passion that grows between them. However, a spurned mistress and a jilted suitor stand between Tristan and Mairghread's happiness. Tristan and Mairghread must fight for the love they have found with one another.
More info →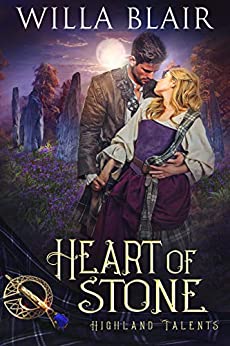 Previously Published in the anthology, Kissing the Highlander
Bound home after two years away, Gavan MacNabb comes across a lass and her deerhound in a moonlit circle of standing stones. Little does he know that the garland of bluebells she weaves and the spell she sings will change the course of his life.
Marsali Murray doesn't really believe the old wives' tale that making a chain of bluebells by the standing stones under a waxing moon will bring true love, but she's desperate to try anything to escape the boring, everlasting sameness of her life. Anything except marrying a man her father chooses for her. When her deerhound, Corrie, insists on following Gavan, Marsali decides that's the excuse she needs to have the adventure she craves. She'll go where he goes, whether he is the man promised by her spell—or not.
Gavan has already seen much of the world denied to Marsali. He's ready to settle down. She is eager to spread her wings. Can they find what they need with each other?
More info →

Eastham, Cape Cod, 1715 - Captain Samuel Bellamy is an adventurer who sails into a puritanical Massachusetts town looking for backers to finance his treasure-hunting expedition in Florida. What he's not looking for is love, but he finds it in innocent young Maria Hallett. When he sails away to seek ...
More info →