Browse by Genre
Featured Books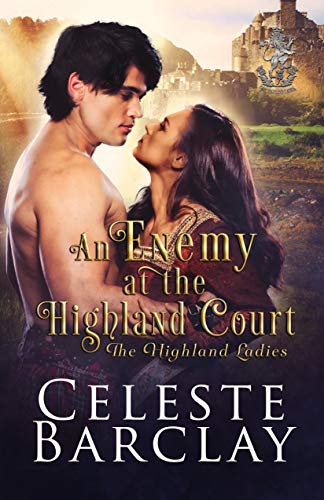 A lady-in-waiting struggling to fit in….
Even after three years at Robert the Bruce's Highland court, Cairren Kennedy still feels like an outsider. Quiet and kindhearted, Cairren has fought to make a place for herself among the queen's ladies-in-waiting when she doesn't look like any of the other young women. A Lowlander with a French mother, her Mediterranean heritage sets her apart both by her features and her customs. When her father hints at an arranged marriage to a Highlander, Cairren fears she'll face more discrimination when she's forced to make her home among strangers. Can Cairren prove that she's more than what people assume? Can she create a new life where she's not welcome?
A second son with other plans…
Padraig Munro doesn't need or want an arranged marriage because he already has the perfect woman in mind. When King Robert announces Padraig's betrothal to the unsuitable Cairren Kennedy, Padraig refuses to open his heart to a woman who couldn't be less of a Highland lass. Faced with a bride who can't blend in and a family who refuses to accept Cairren, Padraig is caught between his duty to protect his gentle bride and his family's expectations. Can Padraig balance the roll of husband and son when both sides couldn't be further apart? Can Padraig put aside his preconceived notions to make his marriage work?
Pushed together by royal decree, Cairren and Padraig take an instant dislike to one another. 
Angry that he can't marry the woman he's certain he loves, Padraig leaves Cairren to navigate life in the Highlands until his clan's resentment puts her life in danger. Cairren doesn't trust the man she's ordered to share a bed with, but when threats can't be ignored, she must turn to the man she'd pledged her life to. Passion and desire spark between husband and wife, but outside the bedchamber, they can barely stand to look at one another. Can Padraig accept that Cairren isn't to blame for his life's unexpected path, and can Cairren stop seeing Padraig as the enemy before the real enemy destroys their chance to build a life together?
More info →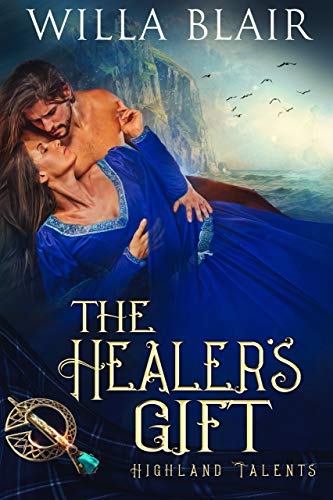 The Healer's Gift resolves the story of one of the most tormented characters in HIGHLAND HEALER. Coira MacDugall deserves the harshest punishment for her actions in the Highlands. But her clan's new laird, Logan, defies her expectations. And the Healer's gift changes everything she thought she knew -- about herself and her future.
Coira MacDugall paid with her life for her attack on the Highland Healer. But her victim did more than heal Coira's fatal wound that awful night. Now drowning in the unwelcome emotions of others, Coira wonders if her new empathic ability was meant as a gift or a curse.
Logen MacDugall must discover who killed three previous lairds if he hopes to survive for long in the position. He believes Coira's new sense can help him root out the conspirators, but after her disastrous time in the Highlands, the last thing she wants is to get involved with another laird. Logen must help Coira gain control of her talent in time to save him and their clan from those intent on destroying MacDugall.
Can Coira believe this laird truly loves her? Or will her memories lead her to madness again?
More info →

A classic Jill Barnett Christmas novella of love and laughter. When wealthy financier D. L. Stewart's finds an injured woman in the snow in front of his New York City mansion, he has no idea she is the fair Lillian, a big-hearted and somewhat inept fallen angel, sent back to teach him what Christmas is really about. But Lilli has her work cut out for her. D.L. is a wounded and cynical soul, a man who is an expert at not feeling anything, and who believes he can buy anything and anyone. Can one loving, soft-hearted angel really change this damaged man who has a heart of solid stone?
More info →