Browse by Genre
Featured Books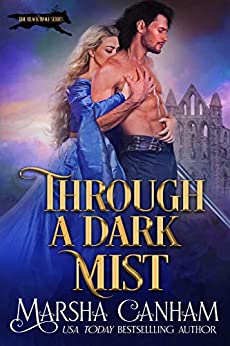 Book One of the Medieval Romance trilogy, (also known as the Robin Hood trilogy) Award-winning, Best Historical Romance of the Year from Romantic Times: "A legend is brilliantly brought to life on the pages...it unfolds with all the adventure, rollicking good humor, wildly exciting escapades, cliff-hangers, and, most of all, smoldering sensuality any reader could desire."
More info →

A riveting tale of family, love, and betrayal.
Left jilted at the altar by his bride, Rory MacLeod, the Duke of Skye and chief of the MacLeod clan finds himself becoming the subject of unsavory gossip. Marriage to a respectable young lady of impeccable breeding is the only way Rory can hope to silence the gossips. Licking his wounds, he returns to London for the upcoming session of Parliament and Season. He brings with him his sister Lily. It will be her first season and one which Rory intends to find a bride of his own. He doesn't have to look far.
Victoria, the Duke of Hargrove's daughter, catches more than his eye the moment he meets her. She is everything his duchess needs to be. She is smart, beautiful and devoted to Rory. Not even his darkest secret can sway her. The bliss of married life is ripped apart by betrayal of the worst kind. His sister is kidnapped and forced into a marriage with only one purpose. Money. Even worse is who is behind it all.
With his own reputation and that of his family and clan at stake, Rory must carefully negotiate his sister's return without the world finding out about his secret. Not only could it bring shame to everyone he holds dear, it would mean his ruination and worse.
More info →

Previously titled Fall From Grace, this classic Jill Barnett love and laughter novella is set in the Highlands of Scotland, where the Clan McNish has been raided and left starving by their bitter rivals, the McNabs. As granddaughter to the clan chieftain, Grace McNish decides it is her duty to capture and ransom a vile McNab. But she and her clan of misfits mistakenly capture the wrong man, Colin Campbell, Earl of Argyll and Lord of the Isles, who is on his way to decide the fate of the two warring clans.
More info →