Browse by Genre
Featured Books
After arriving on a lush Pacific island, Eulalie Grace LaRue is to be finally reunited with the absent father she hasn't seen since childhood. Yet before her long dreamed-of meeting can take place, the lovely but pampered Southern belle is caught in the crossfire of a violent revolution and thrown into the rugged arms of American mercenary soldier Sam Forester.
On the run in the jungle, this battle-scarred soldier of fortune hasn't a clue what to do with the naive blonde in his care. Survival is his top priority, but he can not resist Lollie's endearing, helpless, and laughable charm…or deny the growing attraction between them. Though Sam thrives on chance and risk, falling in love is the one chance he isn't willing to take.
Powerless against the desire that consumes them both, Lollie surrenders to his passionate embrace. But when he dismisses her affections, she is determined to fight for him, to prove that in the steamy heat of paradise, two hearts can find the love of a lifetime.
More info →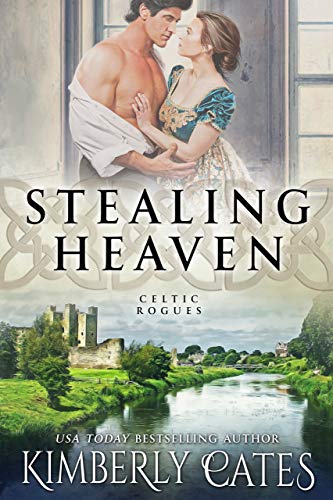 A dangerous deception...
Spinster Norah Linton gambles on a last chance at love and travels to Ireland to wed—sight unseen—Sir Aidan Kane. Upon her arrival at Castle Rathcannon, she is horrified to learn that the tender letters that won her heart were actually penned by Sir Aidan's high-spirited daughter. Not only is Sir Aidan Kane not the tender-hearted widower she thought, he is a scoundrel rumored to have murdered the first Lady Kane.
A dedicated bachelor...
Aidan Kane loves his daughter, Cassandra, and would do almost anything for her—except give up his rakish ways to become leg-shackled to the overly prim Miss Linton. But his past comes to haunt him when Cass longs for a London Season. He knows she'll be ostracized for her parents' sins. When he discovers that the very proper Norah Linton is the granddaughter of a famous general, he realizes that her honorable lineage could save Cass from humiliation at the hands of the haute ton. But is that worth putting his head through the matrimonial noose?
A devil's bargain...
They each agree to the marriage—eyes wide open, both knowing it's not for love. And just as they settle into their fragile world, the rumors surrounding the mysterious death of Aidan's first wife rear up again. As unknown enemies seek revenge, striking at the heart of everything Aidan holds dear, he and Norah must learn the truth of what really happened before all is lost.
More info →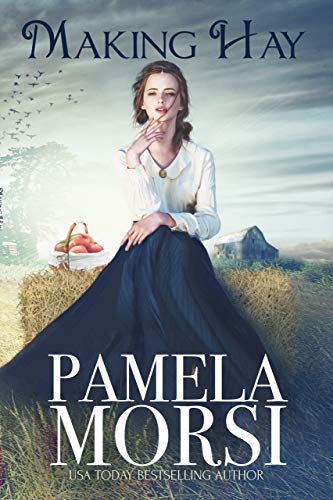 At last Lessy and Vass are officially engaged. So why does it feel like maybe something is missing? Can a handsome rounder on the haying crew and a very indiscreet little song make of muddle of her upcoming marriage? This novella is as warm and welcoming as a haystack.
More info →