Browse by Genre
Featured Books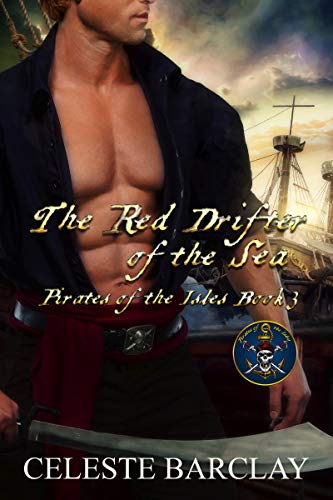 The seven seas may be his home, but this pirate is ready to drop anchor…
Kyle MacLean set sail on a life of adventure with his brother Keith when the twins were still lads. Orphaned with no choices left, Kyle and Keith find themselves aboard one pirate ship after another. When Kyle inherits the Lady Charity from the Dark Heart, he earns his deadly reputation as the Red Drifter for leaving his captives with only a wooden board. But when he attacks the ship holding a woman he's admired from afar, Kyle's heart is the one set adrift.
Love hides in the most unexpected places aboard a pirate ship…
Lady Moira MacDonnell flees her home and her duplicitous brother in the dead of night to avoid being betrothed to a vile man. Smuggled aboard a ship on her way to freedom, Moira discovers the man she once admired is now the man holding her captive. Tired of being forced into silence, Moira unleashes her rebellious streak...which lands her over the Red Drifter's knee. When her emotions aren't the only thing tied up, Moira must make a desperate choice between a dangerous life as a pirate queen or the safety she seeks with the reformed pirates, the Dark Heart and the Blond Devil, and their families.
As danger lurks along the Irish coast, Kyle and Moira find their budding romance challenged by the very men Moira fled. Separated at sea, Moira and Kyle fight on land to make their way back to one another. But can a pirate and his lady learn to rely on one another or is their love doomed to the bottom of the Irish Sea?
More info →

When Maddie Fraser's father was killed fighting for Bonnie Prince Charles, the spirited Scottish lass swore to avenge his death. Hooded and disguised, she led a series of daring raids against the forces of the Crown—vowing to love no man until the English invaders were driven from her native soi...
More info →

Less than 48 hours. That's how long Florence W. Aldridge has to live. Every event in a person's life is connected. The state of our lives, at any given time, is the sum of everything we have done and everywhere we have been. Our next decision determines, not merely where our lives end, but who we b...
More info →