Browse by Genre
Featured Books
When a stranger, a golden knight who is one of the king's barons, comes to Glenna Gordon's isolated island farm, she learns her whole life has been a lie. Lyall Roberston, Baron Montrose, carries a secret royal order to take Glenna to the father she has never known, a man so powerful he has hidden his daughter away to protect her from his enemies.
Raised in seclusion for her own safety, with no knowledge of who she really is, Glenna has become strong and self-reliant, someone who is unused to being ordered about. But Lyall doesn't have time to deal with one headstrong woman. He has a single, all-consuming goal: to win back his family lands lost when his father was declared a traitor.
As they ride across the wild hills and valleys of Norman Scotland, a land filled with unexpected danger and treachery, they are swept into a forbidden love, one as dangerous as the enemies pursuing them. But Lyall is tortured by a dark past and a secret that threatens their love, and soon, Glenna must face the truth: that her heart as well as her life is at risk.
More info →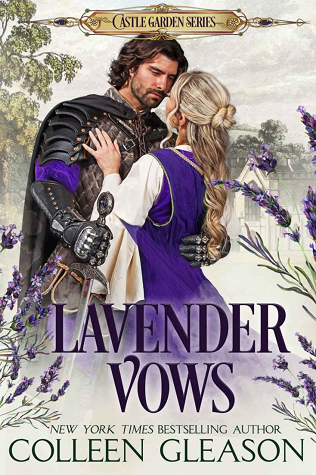 Lord Bernard of Derkland needs to find a wife, if for no other reason than to satisfy his father and his incessant badgering. He has no interest in marrying, but when he meets the beautiful and gentle Joanna of Swerthmore, he knows immediately that she is the one.
The only problem is: she's already wed.
More info →

Sweet and sexy, this romance set in an unusual American setting is among the best from USA Today bestselling author Pamela Morsi.Tom Walker, a jaded Rough Rider, has a past he'd like to put behind him. What he hopes to find ahead is a short-cut to big money and social status. Princess Calhoun, dau...
More info →