Featured Books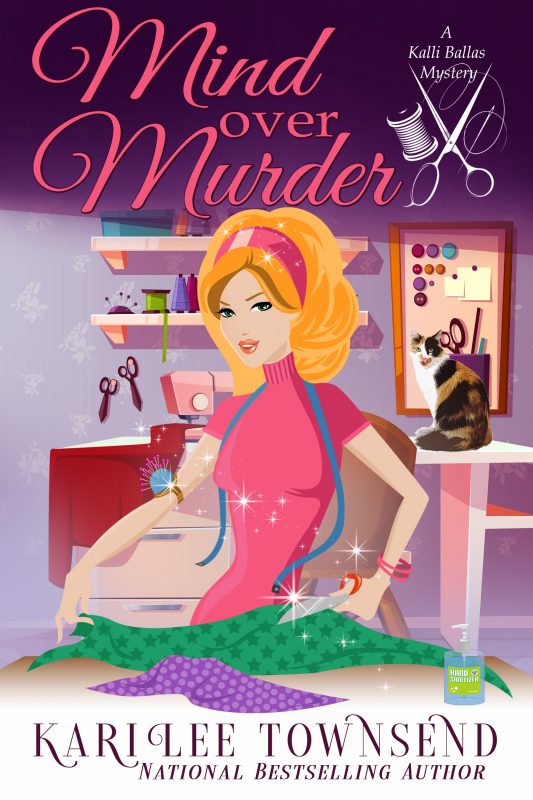 Kalliope Ballas and Nikos "Nik" Stevens are not a good match, despite the wishes of Kalli's mother and the rest of her tight-knit adoptive Greek family.
Kalli's a shy, slightly OCD fashion designer with a prissy calico cat and hand sanitizer always at the ready. Nik's a loud and boisterous half-Greek homicide detective with a big sloppy St. Bernard and a devil-may-care attitude. And besides, ever since a freak accident gave Kalli the gift of reading minds, her long-standing low expectations for romance have dipped even further. But when Kalli's best friend becomes the number one suspect in a murder, the mismatched pair find themselves increasingly crossing paths over the course of the subsequent investigation.
More info →

Grieving from the death of his wife, Lord Colin Campbell listens to the cries of his newborn son whilst penning a missive to the king. With no marriage prospects, Colin petitions his majesty for help in finding a stepmother. Never again will he fall in love—the death of a woman brings more pain than losing a whole contingent of men on the battlefield.
Feisty, quick tongued and smart, Margaret Robinson is delighted when her father receives a messenger from the king…until she discovers what news he brings. In a sennight, she will wed the notorious Black Knight—her life is about to end.
More info →

He needs her powers…Bael Bloodborn will go down in history as the lone Viking berserker who held Stamford Bridge against the Saxons, killing hundreds with his own ax. Mortally wounded, he's carried downriver to a witch who has the power to heal not just his body, but awaken wicked desires he'd thought long dead. First, he'll have to forgive her for binding her to him against his will with a kiss that would not only change the course of their destiny, but that of the entire world.
More info →