Browse by Genre
Featured Books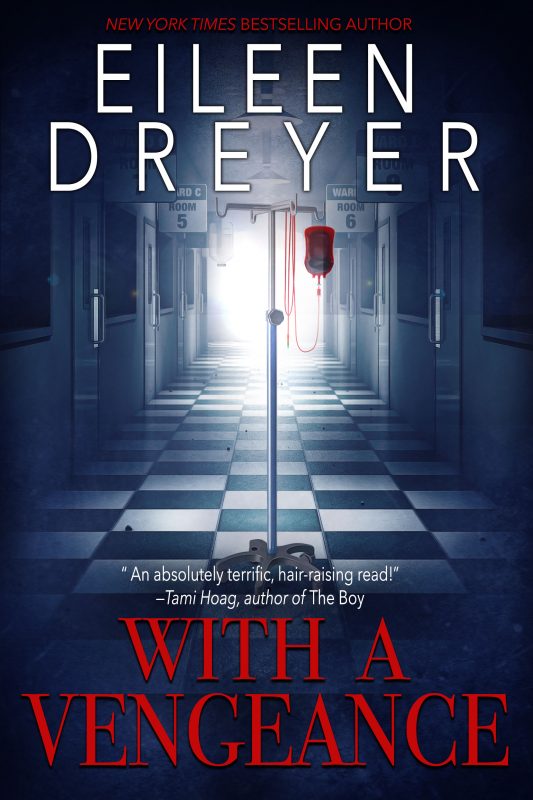 Fantasy Retribution Becomes Harsh Reality in With a Vengeance, a Medical Thriller from Eileen Dreyer
Trauma nurse and SWAT medic Maggie O'Brien has spent years trying to get out from under the shadow of her father, the most infamous cop in St. Louis. Her SWAT team is now her family, and the Blymire Memorial ER staff her friends.
But when people in her care start turning up dead, Maggie fears one of her ER friends is enacting a fantasy retribution by systematically killing patients.
More info →

Grieving from the death of his wife, Lord Colin Campbell listens to the cries of his newborn son whilst penning a missive to the king. With no marriage prospects, Colin petitions his majesty for help in finding a stepmother. Never again will he fall in love—the death of a woman brings more pain than losing a whole contingent of men on the battlefield.
Feisty, quick tongued and smart, Margaret Robinson is delighted when her father receives a messenger from the king…until she discovers what news he brings. In a sennight, she will wed the notorious Black Knight—her life is about to end.
More info →

Lady Katharine Farnsley has been jilted yet again. Her cold exterior masking a world of hurt, she despairs of ever finding true love. But when a mysterious stranger comes to her, hurt and desperate on a snowy Christmas Eve, she never dreams that opening the door to him will change her life forever ....
More info →