Browse by Genre
Featured Books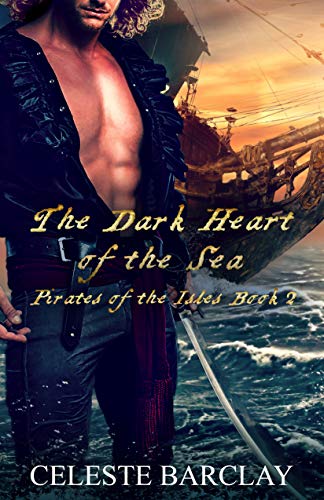 What happens when a ruthless pirate meets the woman who warms his dark heart?
Ruairí MacNeil is one of the most feared pirates sailing the British Isles, but when he rescues a woman from attack, not once but twice, he discovers he can't resist her when she matches wits without fear. Tempted by a future he never considered before, Ruairí makes an impetuous offer to the widow he discovers working in a tavern. Can Ruairí offer this mystery woman a better life aboard his ship than she has on the tiny island of Canna? Can he protect her from outside danger while he surrenders his heart?
What happens when a widow puts her trust in a notorious pirate known for a heart as merciless as his deeds?
Senga MacLeod Sorley didn't expect a chance encounter with a pirate to lead to a kiss and an adventure on the high seas. A widow with little to her name, Senga provides for herself by working in a local tavern, but she refuses to earn her living by doing anything other than serving food and ale. When men from the village demand more than she's willing to give, she discovers the menacing pirate has a protective side he only reveals to her. Will Senga seize a chance at love after one kiss with a brooding pirate? Will she submit to his dominant nature when his form of discipline is anything but expected?
A new life aboard a pirate ship brings Senga an independence she never imagined, but along with that comes danger that puts her life and Ruairí's at risk. When foreign enemies threaten their burgeoning love, Senga must choose between life as a pirate queen or life as a lonely but safe widow. Ruairí refuses to give up on happiness he never thought possible after running away from home. He must fight to show Senga her past doesn't have to determine her future when she fears history repeating itself. Can the Dark Heart convince the one woman who brightens his life to stay? Can Senga trust herself enough to accept the love Ruairí offers?
More info →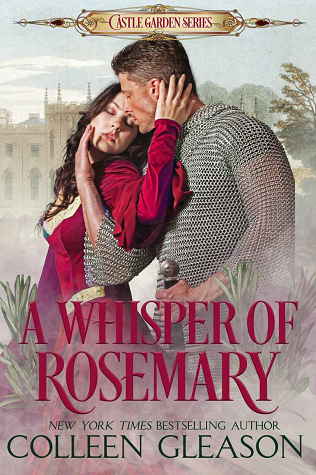 A time when kings and queens vie for power amid treachery and betrayal…a time when brave knights live and die by a code of honor…And a time when women are nothing more than political game pieces, moved at will by the men in their lives.
One woman dares to be different.
Maris of Langumont manages her father's vast estate, rides as well as any man, treats the sick and injured with herbs from her garden, and boldly argues politics with her father's peers. But everything changes the day her beloved father pledges her hand in marriage to a man she's never met.
Mistaken Identity
Dirick of Derkland cares about nothing but seeking vengeance for his father's brutal death. When the beautiful and spirited Maris mistakes him for her betrothed, sparks ignite, and he suddenly finds himself torn between honor and the only woman who may be able to heal his soul.
A Whisper of Rosemary
Maris is a gifted healer who can cure many ills with the herbs in her garden. But can she find a remedy for the danger and deception that threaten to keep her from the man she loves?
More info →

"Forgive me…for I have sinned."And nothing interrupts a good confession like a murder.Fiona Mahoney stands in the ashes of her hopes facing her tempting adversary, Inspector Grayson Croft. Her sins are about to spill from her lips, when he says the one thing that could dispel all thoughts of r...
More info →