Browse by Genre
Featured Books
Having completed his family obligations, Malcolm MacLeod finds himself in Paris for a long awaited holiday. Parties, theater, cards, and of course women are in his sights for the coming weeks. What he doesn't expect is to run into a neighbor from Skye who is traveling with his red haired, temptress of a niece. Mac immediately finds he attraction far stronger than simple lust.
Sorcha MacDonald, the niece of Ivan and Ian MacDonald. Born and bred in America to their late brother, William, Sorcha has more on her plate than accompanying her ailing uncle throughout the continent. She must find a husband - quickly per the terms of her father's will, or forfeit her inheritance. The moment Sorcha lays eyes on Mac, she knows she's found her heart.
As in all love stories, there is a twist...Malcolm's two younger brother's Tavish and Kentgem. The pair have their own scheme to ensure the MacDonald fortune will become theirs. Or will it?
More info →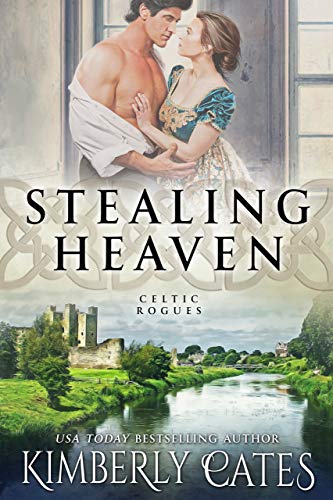 A dangerous deception...
Spinster Norah Linton gambles on a last chance at love and travels to Ireland to wed—sight unseen—Sir Aidan Kane. Upon her arrival at Castle Rathcannon, she is horrified to learn that the tender letters that won her heart were actually penned by Sir Aidan's high-spirited daughter. Not only is Sir Aidan Kane not the tender-hearted widower she thought, he is a scoundrel rumored to have murdered the first Lady Kane.
A dedicated bachelor...
Aidan Kane loves his daughter, Cassandra, and would do almost anything for her—except give up his rakish ways to become leg-shackled to the overly prim Miss Linton. But his past comes to haunt him when Cass longs for a London Season. He knows she'll be ostracized for her parents' sins. When he discovers that the very proper Norah Linton is the granddaughter of a famous general, he realizes that her honorable lineage could save Cass from humiliation at the hands of the haute ton. But is that worth putting his head through the matrimonial noose?
A devil's bargain...
They each agree to the marriage—eyes wide open, both knowing it's not for love. And just as they settle into their fragile world, the rumors surrounding the mysterious death of Aidan's first wife rear up again. As unknown enemies seek revenge, striking at the heart of everything Aidan holds dear, he and Norah must learn the truth of what really happened before all is lost.
More info →

Gavin Mac Brodie fears the thought of becoming the man his father was. Driven into solitude by visions of what he would not be and could not have, he vows never to wed. But this last of the available Brodie men is about to encounter a wee bit of Highland magic...Catrìona is no stranger to solitarin...
More info →