Browse by Genre
Featured Books
Percival Montgomery, Marquess of Trent is being pressured by his father, the Duke of Marlborough to take a bride. Not just any bride, but the daughter of the Duke of Brandon.
Lady Eugenie Hamilton has been told under no uncertain terms she is to accept Trent's advances or face a hastily arranged marriage to the Marquess of Trent. Having known and spent summers riding with Trent, a match with the Marquess wouldn't be so bad.
To make matters worse the Duke of Northshire has asked her father for permission to court her as well. It is a little known fact Northshire is broke and looking to marry someone with a substantial dowry to shore up his debts. And he'll stop at nothing.
More info →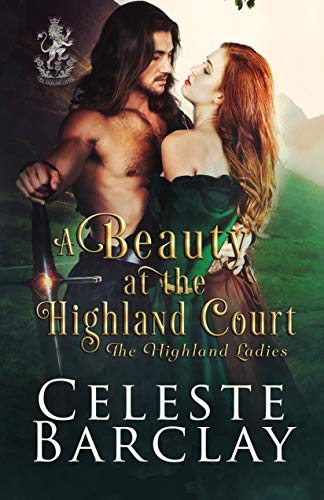 Arabella Johnstone has been held to an impossible standard her entire life. While her beauty surpasses any of the other ladies-in-waiting at King Robert the Bruce's royal court, the pressure to always appear perfect is growing to be too much for Lady Arabella. Scrutinized for any flaw in appearance or behavior, Arabella struggles with the unattainable expectations placed upon her by her family and those at court. When she can no longer withstand strain, she turns to a reckless, self-destructive habit to cope. Can Lady Arabella accept help when it comes from a man she longs for but can't accept?
When your sisters' friend is all you want…
Lachlan Sutherland has admired Lady Arabella Johnstone for years, but she is his sisters' friend. Every visit to Stirling Castle is sweet agony for Lachlan when he spends time with Arabella. Charmed by her saucy sense of humor, her kindhearted devotion to his sister Maude, and her mentoring of his sister Blair, Lachlan finds himself drawn to the engaging and intelligent young woman. But when he discovers Arabella's secret, he's certain he can no longer ignore his love for the beauty. Can Lachlan prove to Arabella in time that he loves her for more than her pretty face?
Lachlan and Arabella have denied their intensifying attraction for one another, both cautious of ruining Arabella's friendships with Lachlan's sisters. As their forbidden love grows with time, neither can imagine their life without the other, but Arabella's father has set in motion plans that will keep them apart. With her life spiraling out of her control, Arabella finds solace in whisky. Lachlan is determined to prove to Arabella that her beauty is far from skin deep. Can these star-crossed lovers fight for a future together? Or will others' expectations become an insurmountable barrier?
More info →

Embark on a journey into magical Medieval Scotland, to a time when the shadowy Picts are in danger of vanishing from the Highland tapestry, and Scotland itself will arise a nation from the ashes of betrayal.In the year 2014, American-born Annie Ross has gone through her entire life a bit lost. She'...
More info →