Browse by Genre
Featured Books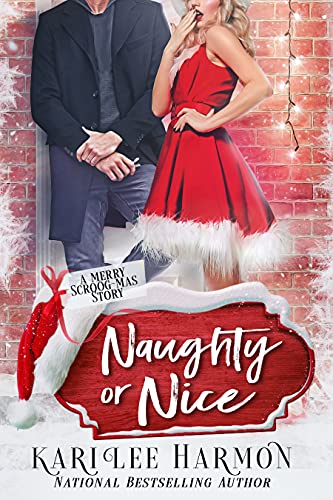 Being nice is safe, and being naughty is overrated, but getting McScroogy to find the joy in Christmas is beginning to sound oh so merry.

Samantha Darling, Boston advertising executive, has spent her life making a list and checking it twice, but she's through being nice. All being nice got her was a broken heart when her fiancé cheated on her last Christmas Eve, ruining her favorite holiday, and then ran off with the small-town boutique owner. After one too many All Powerful Peppermintinis, Samantha decides to give naughty a try. She breaks into the shop in Redemption Massachusetts and puts her spin on the Christmas display in the front window. Only, the window doesn't belong to Stowe's Boutiques, it belongs to Snow's Antiques, and Nathan Snow is none too pleased. This was his year to win the Best Christmas Window display contest against his rival, but Samantha ruined it. While he might not like Christmas, he knows winning this contest will bring in business. He makes Samantha a deal. Create a winning display by Christmas Eve, and he won't press charges. Samantha has no choice but to agree and has learned her lesson, but finds a bonus in her punishment. The challenge of getting the scrooge to find the joy in Christmas. Except losing her heart wasn't part of the deal.
More info →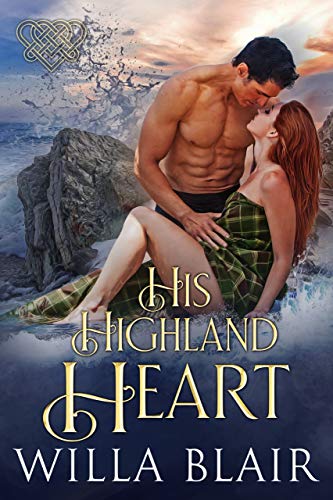 Shipwrecked in enemy territory, Euan Brodie fears the rest of his crew are at the bottom of the Moray Firth. While he searches for his crew, the youngest barely fifteen years old, he must evade Clan Ross warriors. Yet when he sees a lass about to drown in the incoming tide, he risks capture to save her.
Along with two other Munro lasses, Muireall Munro was taken by Clan Ross raiders nearly a month ago. She's yet to be claimed as a Ross bride. Still, after two failed escape attempts, her hope is waning of ever seeing her home and the younger brother she was raising. But the stranger who pulls her from the surf will change her life forever.
If Muireall reveals who she really is, the delicious man who just saved her life will want nothing further to do with her—yet she needs him if she is ever to escape her Ross captors. If Euan reveals who he really is to the woman he saved, he risks not only his life, but his clan. Left with no choice, can they save each other while they fall in love?
More info →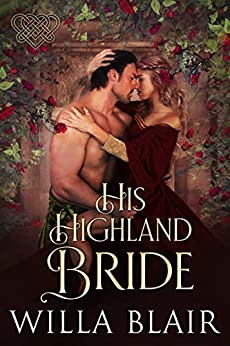 A Dutiful Daughter No More
When Mary Elizabeth Rose's father marries a much younger lass in hopes of siring a male heir, Mary sees her chance to escape her role as his chatelaine, but fears his next step will be to betroth her to a stranger. She has a different future in mind—with a sometimes charming, sometimes difficult and arrogant wounded Highlander.
He Owes Her His Life
Cameron Sutherland is not too delirious to recognize Mary Rose is the first woman he could seriously consider taking as his bride. He'd like nothing better than to spend years repaying the debt he owes his angel of mercy for taking him in and saving his life. First, he must convince her to defy her father one last time.
Will They Put Love Before Duty?
For Mary, Cameron has become the man whose every smile has the power to bring her to her knees. But he is as duty-bound as she is, and responsibility calls him back to Sutherland, where she fears he will stay, forgetting her and all they've shared. With another powerful clan's interests at stake, Cameron's return sets events in motion that will have life-changing consequences for the woman he can't forget.

More info →