Browse by Genre
Featured Books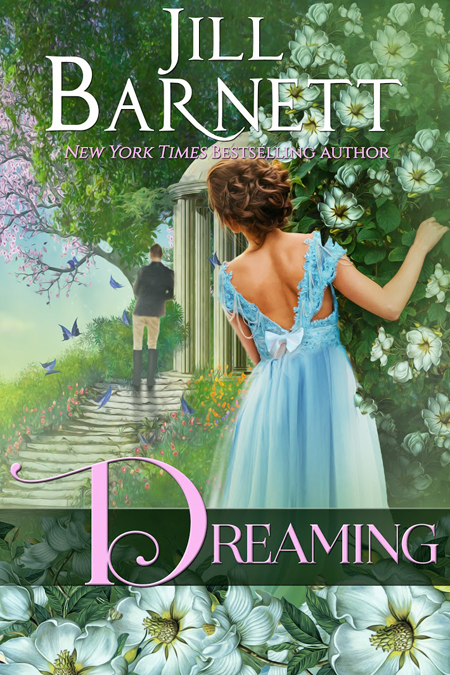 Most English girls meet their heart's desire across a crowded ballroom or in a genteel parlor. Letitia Hornsby finds hers when she knocks him into a river. A curly-haired, blue-eyed hellion of only eleven, she decides even then that Richard, the dashing, handsome, and totally disreputable son of the Earl of Downe, is the white knight of her dreams. Now fully grown and unexpectedly beautiful, Letty is spinning a plan to save Richard from himself…by marrying him…and he soon has the bruises to prove it.
Richard expects his life to be boring and restful once he's home, but after a chance encounter with the meddlesome Letty and her obnoxious dog, Gus, he discovers there is no rest for the wicked. He soon finds himself captive aboard a smugglers' ship with an adoring young woman who is a walking catastrophe…and her enormous clod of a dog. Never missing a beat, she gets them into one hilarious predicament after another before Richard realizes that she might be the one woman who can save his black soul with a faith in him that is bright enough to burn the shadows from the darkest heart. If he can survive….
More info →

Five men emerge from the remnants of destruction with extraordinary new powers. 
They are humankind's last hope, but they cannot survive this devastated world alone.
Simon Japp's violent past will haunt him forever. But when he somehow travels through time to a dark future where civilization is all but destroyed, he sees an opportunity for redemption.
As he becomes familiar with this new, overgrown world of jungle-like cities and overgrown shopping malls, Simon is determined to help the Resistance movement against the immortal Strangers–the repressive, controlling race that has taken over civilization. He can't afford to be distracted, even by the beautiful, soft-spoken woman who haunts his thoughts.
Sage Corrigan is the product of a rigid cult that has militant initiatives to repopulate the world in order to rebuild civilization. She's learned not to trust, but there's something about Simon and his empty, haunted eyes that tug at her heart.
When they must pose as husband and wife to infiltrate the cult, they find that their staged affection is only hiding the real heat boiling beneath the facade….and when Simon must confront his past once again, he must make a decision between what's right…and what his heart desires.
More info →

Enjoy three exciting tales of captive brides in one extraordinary collection: Twin Passions, Captive Rose, and The Pagan's Prize!"Another fine example of Ms. Minger's amazing talent." – Johanna Lindsey, New York Times Bestselling Author"Outstanding...a well-written, moving story that shows...
More info →