Browse by Genre
Featured Books
"Modern day fantasy and paranormal with hot romance... storytelling at its best!" – Reader's Entertainment Book Reviews
A match made in hell. A love fated to last the test of time.
Spying on the Archguard landed Vyroth in a world of trouble. Imprisoned deep underground, he needs a miracle to get out alive. One arrives when woman with a terrible secret enters his prison cell. Will she agree to set him free—or run when the going gets tough and the real battle begins?
More info →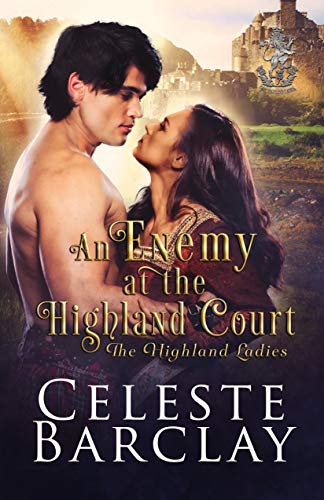 A lady-in-waiting struggling to fit in….
Even after three years at Robert the Bruce's Highland court, Cairren Kennedy still feels like an outsider. Quiet and kindhearted, Cairren has fought to make a place for herself among the queen's ladies-in-waiting when she doesn't look like any of the other young women. A Lowlander with a French mother, her Mediterranean heritage sets her apart both by her features and her customs. When her father hints at an arranged marriage to a Highlander, Cairren fears she'll face more discrimination when she's forced to make her home among strangers. Can Cairren prove that she's more than what people assume? Can she create a new life where she's not welcome?
A second son with other plans…
Padraig Munro doesn't need or want an arranged marriage because he already has the perfect woman in mind. When King Robert announces Padraig's betrothal to the unsuitable Cairren Kennedy, Padraig refuses to open his heart to a woman who couldn't be less of a Highland lass. Faced with a bride who can't blend in and a family who refuses to accept Cairren, Padraig is caught between his duty to protect his gentle bride and his family's expectations. Can Padraig balance the roll of husband and son when both sides couldn't be further apart? Can Padraig put aside his preconceived notions to make his marriage work?
Pushed together by royal decree, Cairren and Padraig take an instant dislike to one another. 
Angry that he can't marry the woman he's certain he loves, Padraig leaves Cairren to navigate life in the Highlands until his clan's resentment puts her life in danger. Cairren doesn't trust the man she's ordered to share a bed with, but when threats can't be ignored, she must turn to the man she'd pledged her life to. Passion and desire spark between husband and wife, but outside the bedchamber, they can barely stand to look at one another. Can Padraig accept that Cairren isn't to blame for his life's unexpected path, and can Cairren stop seeing Padraig as the enemy before the real enemy destroys their chance to build a life together?
More info →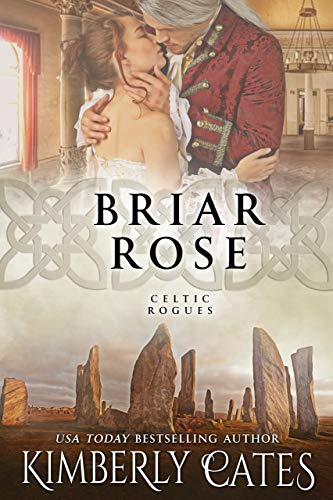 A fairy-kissed Irish healer...
Rhiannon Fitzgerald has no memories of her heritage, only her father's claim that fairies bestowed her gift for healing. Traveling the Irish countryside alone, she cares for any wounded creature in her path. When she stumbles across a half-dead English officer amid the standing stones of Ballyaroon, she senses the turmoil in him—and the danger.
An English rogue beyond hope...
Shot in the standing stones above the ruins, Captain Lionel Redmayne expects to wake in hell for his numerous sins. But when he regains consciousness in a gypsy caravan under the care of a winsome Irish woman and her motley pack of animals he is impressed with the devil's resourcefulness. Dumping the meticulous Captain into such chaos is far more torturous than flames.
A chance at redemption...
Rhiannon knows there is no place for a free-spirited gypsy in Redmayne's rigid military world. Redmayne worries that Rhiannon will pay the ultimate price for his sins when his enemies stalk her for daring to help him. And though he wants nothing more than to allow this Irish beauty to lead him from the dark and twisted maze of secrets that imprison his heart, he fears that the only way to save her is to let her go. Or is it possible that a little chaos is exactly what Lionel Redmayne needs to save him from a cunning foe who stalks him still?
More info →