Browse by Genre
Featured Books
The Duke of Ravenscar intended to debut the most acclaimed ballerina in the civilized world to open his London theater. But when the ship arrives with an understudy, Drake is convinced the fortune he has invested will be forfeit. Until he sees the woman dance.
Britannia LeClair arrives in London excited to be performing the lead in La Sylphide. A foundling, she has had to work harder and with more determination than anyone in the corps. At last, her debut in London proves her worth despite her lowly birth. Until she meets the smoldering gaze of the Duke of Ravenscar.
Determined not to become anyone's mistress, Britannia keeps the duke at arms-length while she sets to uncovering the mystery of her parentage. With only a miniature painting and a monogrammed handkerchief, her inquiries lead to a series of escalating accidents and threats.
When Drake realizes Britannia is in danger, he will move heaven and hell to protect her…if the strong-headed ballerina will let him. As they traverse through the mire of skullduggery and hidden shame, events unravel to endanger them both. Will the truth prove worth uncovering, or will it sever the deep love that has come to bond their very souls?
More info →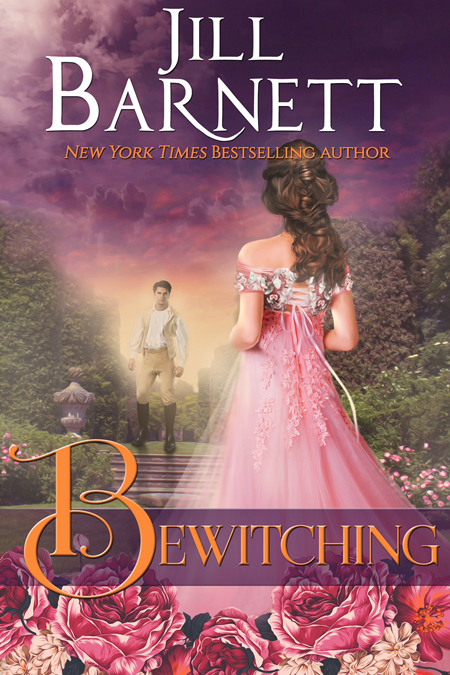 What's a duke to do when a carefully selected bride rejects him rather than marry without love? He salvages his pride by marrying the next woman who falls into his arms. Joyous Fiona MacQuarrie bewitched the Duke of Belmore the moment she appeared from nowhere and knocked him over…literally. When Alec's pride makes him choose to marry her, Joy turns the life of the most serious and snobbish duke in England upside down because she is a Scottish witch whose powers of white magic are not always easy for her to control. Too soon Alec finds his well ordered and controlled life a mess, because he married a witch? One who turns him to fire when he kisses her, who charms everyone around her, and threatens to destroy both their lives as scandal looms over her. Joy falls hopelessly in love and not even the strongest magic can seem to turn her into a proper duchess, and how else will he ever love her? Passion holds them spellbound in an irresistibly funny and tender tale of two opposite but lonely hearts.
More info →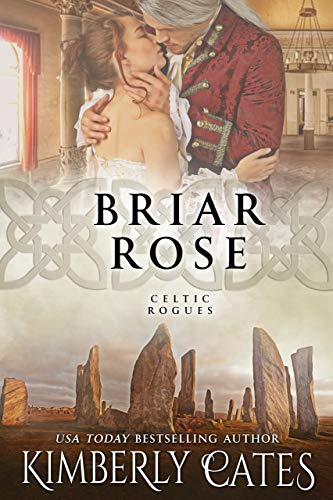 A fairy-kissed Irish healer...
Rhiannon Fitzgerald has no memories of her heritage, only her father's claim that fairies bestowed her gift for healing. Traveling the Irish countryside alone, she cares for any wounded creature in her path. When she stumbles across a half-dead English officer amid the standing stones of Ballyaroon, she senses the turmoil in him—and the danger.
An English rogue beyond hope...
Shot in the standing stones above the ruins, Captain Lionel Redmayne expects to wake in hell for his numerous sins. But when he regains consciousness in a gypsy caravan under the care of a winsome Irish woman and her motley pack of animals he is impressed with the devil's resourcefulness. Dumping the meticulous Captain into such chaos is far more torturous than flames.
A chance at redemption...
Rhiannon knows there is no place for a free-spirited gypsy in Redmayne's rigid military world. Redmayne worries that Rhiannon will pay the ultimate price for his sins when his enemies stalk her for daring to help him. And though he wants nothing more than to allow this Irish beauty to lead him from the dark and twisted maze of secrets that imprison his heart, he fears that the only way to save her is to let her go. Or is it possible that a little chaos is exactly what Lionel Redmayne needs to save him from a cunning foe who stalks him still?
More info →