Browse by Genre
Featured Books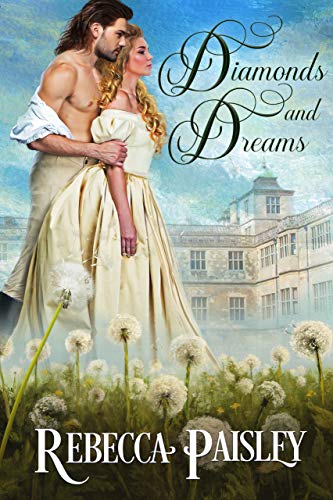 Goldie Mae needs a duke. If she doesn't produce one, she'll lose the charming English estate she calls home. When a tall, dark stranger with a sardonic drawl and glittering green eyes drags the golden-haired beauty out of a pond to "save" her from "drowning", she believes she's found the man who can make all her dreams come true. She offers to give the bemused fellow "duke lessons", not realizing she is instructing the very man born to the role.
Saber Tremayne, the Duke of Ravenhurst, is known as the "Diamond Duke" because the untimely death of his fiancé has chilled his heart to ice. Weary of being pursued by fortune-hunting beauties, Saber can't resist going along with Goldie's hare-brained masquerade. As Goldie begins to melt his icy heart one kiss at a time, Saber finds himself falling beneath the tender spell of a woman who will always prefer a crown of dandelions to a diamond tiara. But is it too late for the disenchanted duke to learn the most important lesson of all—how to love again?
More info →

When a stranger, a golden knight who is one of the king's barons, comes to Glenna Gordon's isolated island farm, she learns her whole life has been a lie. Lyall Roberston, Baron Montrose, carries a secret royal order to take Glenna to the father she has never known, a man so powerful he has hidden his daughter away to protect her from his enemies.
Raised in seclusion for her own safety, with no knowledge of who she really is, Glenna has become strong and self-reliant, someone who is unused to being ordered about. But Lyall doesn't have time to deal with one headstrong woman. He has a single, all-consuming goal: to win back his family lands lost when his father was declared a traitor.
As they ride across the wild hills and valleys of Norman Scotland, a land filled with unexpected danger and treachery, they are swept into a forbidden love, one as dangerous as the enemies pursuing them. But Lyall is tortured by a dark past and a secret that threatens their love, and soon, Glenna must face the truth: that her heart as well as her life is at risk.
More info →

Winner of a Best Medieval Historical Romance Award from Romantic TimesBride-to-be Anora finds her wedding plans suddenly shattered when she and her identical twin, tomboyish Gwendolyn, are kidnapped and taken aboard a Viking ship. While the handsome captain mistakes Gwendolyn for a boy and appoints ...
More info →