Browse by Genre
Featured Books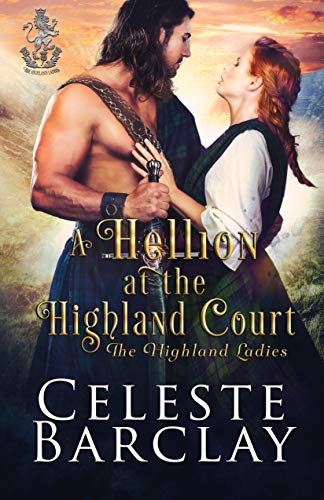 For more than a decade, Laurel Ross has been a lady-in-waiting at Robert the Bruce's royal court, a place where money is power. Laurel is the fourth out of five daughters, and the only one unwed. While Laurel isn't exactly a pauper, her father, the Earl of Ross, has already paid four large dowries. Sent to court to find a husband, Laurel's once youthful hope has turned to bitterness as one friend after another marriest. Her viperous tongue has earned her the title of "hellion". Will any man accept a bride who comes with such a small dowry?
Every man is guilty of all the good he didn't do…
Guilt is slowly eating away at Brodie Campbell. When Brodie's betrothed unexpectedly falls ill and dies after he refuses to escort her home in the rain, Brodie's guilt doesn't come from the woman's untimely death. It comes from the relief he feels that he's no longer bound to her. Brodie isn't interested in a biddable and mild bride. Intrigued by the fiery Laurel Ross, Brodie wonders if this shrew can ever be tamed. Armed with wealth and charm, Brodie welcomes the challenge. Will this spitfire relent long enough to find love with a man who tests her patience?
When a wager puts their lives in peril, Brodie and Laurel discover trust is earned, not given.
More info →

After arriving on a lush Pacific island, Eulalie Grace LaRue is to be finally reunited with the absent father she hasn't seen since childhood. Yet before her long dreamed-of meeting can take place, the lovely but pampered Southern belle is caught in the crossfire of a violent revolution and thrown into the rugged arms of American mercenary soldier Sam Forester.
On the run in the jungle, this battle-scarred soldier of fortune hasn't a clue what to do with the naive blonde in his care. Survival is his top priority, but he can not resist Lollie's endearing, helpless, and laughable charm…or deny the growing attraction between them. Though Sam thrives on chance and risk, falling in love is the one chance he isn't willing to take.
Powerless against the desire that consumes them both, Lollie surrenders to his passionate embrace. But when he dismisses her affections, she is determined to fight for him, to prove that in the steamy heat of paradise, two hearts can find the love of a lifetime.
More info →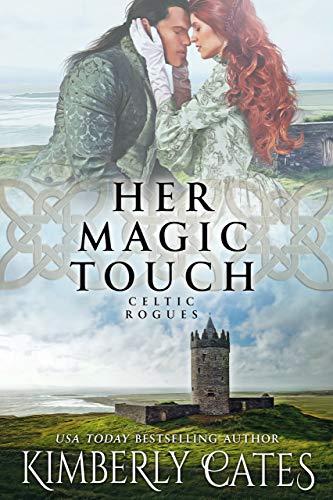 A Desperate Magic...
On Beltane eve, Mary Fallon Delaney steals to a castle ruin where her mother's allegedly magical brooch has been hidden all these years, waiting for the right moment to summon "Ciaran of the Mist," a mythical Celtic warrior promised to appear at the hour of Ireland's greatest need. A legend to be sure, but Fallon is willing to try anything to save Ireland from the marauding English. When she waits for the moonlight to work its magic with the brooch, a naked stranger stumbles out of the mist and she stares in disbelief.
A mysterious stranger...
As much as he insists he is no Celtic warrior from the fairy realm, this mad Irish beauty insists on calling him Ciaran. He knows nothing of his life before he stumbled out of the mist, his head gashed, and he has no intention of getting swept up in the clash between the Irish and the English. However, when Ciaran encounters the villainous Captain Lionel Redmayne, who is fascinated by Fallon, Ciaran finds himself caught up in Fallon's world of rebellion, wishing he could be the hero she longs for.
A sacrifice foretold...
But whatever his identity, Ciaran knows how the story will end. He will walk into the mist alone— unless the passion he finds in Fallon's arms is strong enough to ransom him from the secrets locked in his past. Yet does Fallon have the courage to love an all too flawed mortal when she's spent a lifetime in love with a dream?
More info →