Browse by Genre
Featured Books
Henry Blackmont, duke of Blackmont has a reputation as a rakehell and all around scoundrel. Invitations to his notorious house parties are highly sought after.
A few years after the untimely death of both his parents, and left with a parcel of siblings, Blackmont swears to change his wicked ways. He needs a wife, a woman who will be his duchess. Someone he hasn't found among the usual fare of young ladies. Until he meets Miss Anna Grover...
Anna Grover is a quiet, well educated young woman, someone Blackmont might have overlooked. Born and raised on the continent, she serves as hostess to her older brother, Robert. Her facade may show her to be demure, but Blackmont soon finds her to be far more stimulating.
The duke finds himself head over heels in love, but will it all be thwarted by another young lady determined to be the next duchess of Blackmont.
More info →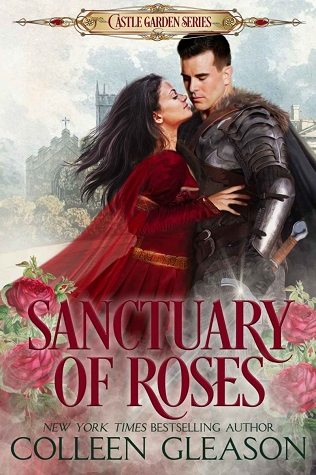 Madelyne de Belgrume has lived in secrecy in a hidden abbey for years. Her mad, abusive father, Fantin, believes she is dead.
Lord Gavin Mal Verne wants nothing more than to seek revenge on Fantin de Belgrume … and he has the king's blessing to bring the man to heel.
After a battle with Fantin that leaves Gavin nearly dead, he accidentally comes upon a hidden abbey … and the beautiful, serene nun who helps to heal him…and touches his heart in more ways than one.
When Gavin discovers Madelyne's true identity, she is forced to leave the sanctuary of the abbey and appeal to King Henry for succor.
To her horror, Madelyne learns she must either marry … or be returned to her father's custody.
More info →

He needs her powers…Bael Bloodborn will go down in history as the lone Viking berserker who held Stamford Bridge against the Saxons, killing hundreds with his own ax. Mortally wounded, he's carried downriver to a witch who has the power to heal not just his body, but awaken wicked desires he'd...
More info →