Browse by Genre
Featured Books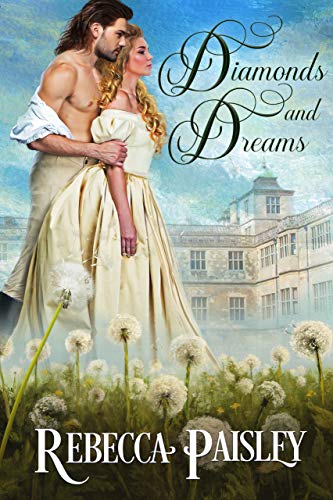 Goldie Mae needs a duke. If she doesn't produce one, she'll lose the charming English estate she calls home. When a tall, dark stranger with a sardonic drawl and glittering green eyes drags the golden-haired beauty out of a pond to "save" her from "drowning", she believes she's found the man who can make all her dreams come true. She offers to give the bemused fellow "duke lessons", not realizing she is instructing the very man born to the role.
Saber Tremayne, the Duke of Ravenhurst, is known as the "Diamond Duke" because the untimely death of his fiancé has chilled his heart to ice. Weary of being pursued by fortune-hunting beauties, Saber can't resist going along with Goldie's hare-brained masquerade. As Goldie begins to melt his icy heart one kiss at a time, Saber finds himself falling beneath the tender spell of a woman who will always prefer a crown of dandelions to a diamond tiara. But is it too late for the disenchanted duke to learn the most important lesson of all—how to love again?
More info →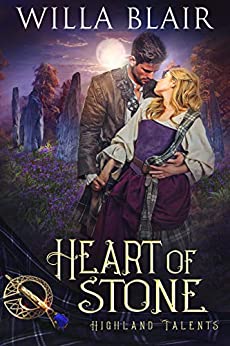 Previously Published in the anthology, Kissing the Highlander
Bound home after two years away, Gavan MacNabb comes across a lass and her deerhound in a moonlit circle of standing stones. Little does he know that the garland of bluebells she weaves and the spell she sings will change the course of his life.
Marsali Murray doesn't really believe the old wives' tale that making a chain of bluebells by the standing stones under a waxing moon will bring true love, but she's desperate to try anything to escape the boring, everlasting sameness of her life. Anything except marrying a man her father chooses for her. When her deerhound, Corrie, insists on following Gavan, Marsali decides that's the excuse she needs to have the adventure she craves. She'll go where he goes, whether he is the man promised by her spell—or not.
Gavan has already seen much of the world denied to Marsali. He's ready to settle down. She is eager to spread her wings. Can they find what they need with each other?
More info →

Fearsome Scots laird Gabriel MacLachlan must take a bride, but not just any bride. Magdalene, his liege lord's younger sister is known to be as bonny as any Highland lass but as mad as a loon. Mad Maggie, they call her—and Gabriel has no choice. Not if he wants to put food in his clansmen's bellies, clothes on their backs, and repair the crumbling castle he calls home. A fat dowry in exchange for a madwoman, whose life will be in danger from the MacLachlan family curse the instant she becomes his wife.
A generations-old curse, an honorable chieftain, a clever beauty—it's the perfect recipe for a spirited Highland Romance.
More info →