Browse by Genre
Featured Books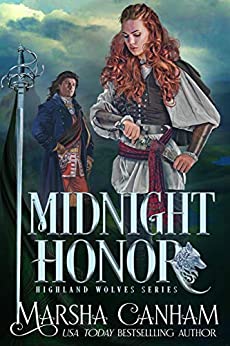 An unforgettable romance between a man bound by honor a woman fated to both desire and defy him. This much acclaimed novel tells the story of Colonel Anne Moy who called out her clan to fight for Prince Charles Stuart even as her husband, the Chief of Clan Chattan, served as an officer in the Hanover army. Love and war in one sweeping adventure.
More info →

Traditional Scottish Historical spiked with Fantasy…well played Crosby," says Whiskey and Wit Book ReviewsFearing her "gifts" will be used to defeat her sister Matilda, Elspeth Pendragon escapes the Black Mountain priory that has sheltered her and her four sisters since King Henry's death, only t...
More info →

The illegitimate daughter of a penniless English baron, Elizabet is determined to win her freedom at all costs… until treachery thrusts her into the arms of a proud Scotsman.Bound to protect her, despite that holding her could mean the death of a fragile peace between the clans, Broc of the McKinn...
More info →