Browse by Genre
Featured Books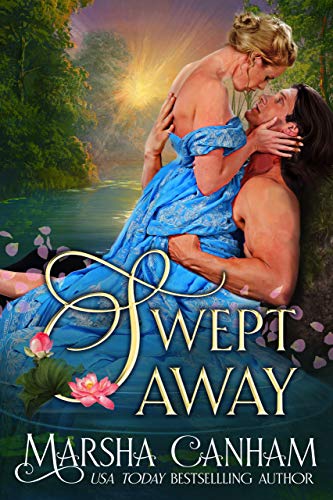 A stranger has washed up on shore, half dead, with no memory of who he is or why he has been accused of treason. His only hope of avoiding death is a shadowy memory hovering just beyond his grasp...and the beautiful heiress who becomes his willing captive in order to find the key to his past and unlock their destinies.
More info →

Having completed his family obligations, Malcolm MacLeod finds himself in Paris for a long awaited holiday. Parties, theater, cards, and of course women are in his sights for the coming weeks. What he doesn't expect is to run into a neighbor from Skye who is traveling with his red haired, temptress of a niece. Mac immediately finds he attraction far stronger than simple lust.
Sorcha MacDonald, the niece of Ivan and Ian MacDonald. Born and bred in America to their late brother, William, Sorcha has more on her plate than accompanying her ailing uncle throughout the continent. She must find a husband - quickly per the terms of her father's will, or forfeit her inheritance. The moment Sorcha lays eyes on Mac, she knows she's found her heart.
As in all love stories, there is a twist...Malcolm's two younger brother's Tavish and Kentgem. The pair have their own scheme to ensure the MacDonald fortune will become theirs. Or will it?
More info →

Inheriting the title from his murdered father, Alec finds just how dire things really are. His father's gambling obsession left the family with nothing but the entailed properties. The ton views him as a disgraced duke.
Alec, now The Duke of Wexwood finds himself in need of a bride. One with a substantial dowry. It needn't be a love match as Alec doesn't believe love exists except in rare cases. He needs a woman who can help him rebuild the dukedom.
Margaret Douglas is an American recently arrived back in England. She has fulfilled her late father's wishes by returning with her mother. Now she needs to find a husband. One who won't squander her dowry, someone who'll see her as an equal. Introduced by her cousin, the Earl of Norwood, Margaret and Alec come to an agreement which quickly turns into a passionate romance. Lurking in the background are secrets—ones Margaret can't hide from the duke. Secrets she brought from America. What will happen when Alec finds out what she's hiding?
More info →