Browse by Genre
Featured Books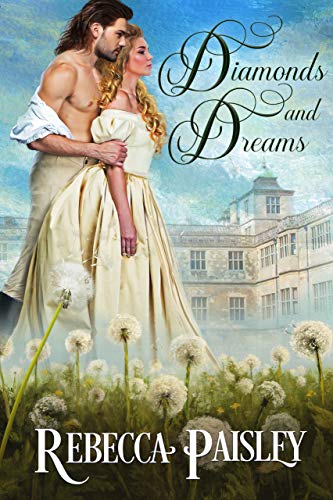 Goldie Mae needs a duke. If she doesn't produce one, she'll lose the charming English estate she calls home. When a tall, dark stranger with a sardonic drawl and glittering green eyes drags the golden-haired beauty out of a pond to "save" her from "drowning", she believes she's found the man who can make all her dreams come true. She offers to give the bemused fellow "duke lessons", not realizing she is instructing the very man born to the role.
Saber Tremayne, the Duke of Ravenhurst, is known as the "Diamond Duke" because the untimely death of his fiancé has chilled his heart to ice. Weary of being pursued by fortune-hunting beauties, Saber can't resist going along with Goldie's hare-brained masquerade. As Goldie begins to melt his icy heart one kiss at a time, Saber finds himself falling beneath the tender spell of a woman who will always prefer a crown of dandelions to a diamond tiara. But is it too late for the disenchanted duke to learn the most important lesson of all—how to love again?
More info →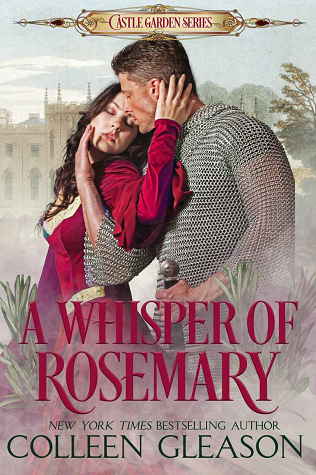 A time when kings and queens vie for power amid treachery and betrayal…a time when brave knights live and die by a code of honor…And a time when women are nothing more than political game pieces, moved at will by the men in their lives.
One woman dares to be different.
Maris of Langumont manages her father's vast estate, rides as well as any man, treats the sick and injured with herbs from her garden, and boldly argues politics with her father's peers. But everything changes the day her beloved father pledges her hand in marriage to a man she's never met.
Mistaken Identity
Dirick of Derkland cares about nothing but seeking vengeance for his father's brutal death. When the beautiful and spirited Maris mistakes him for her betrothed, sparks ignite, and he suddenly finds himself torn between honor and the only woman who may be able to heal his soul.
A Whisper of Rosemary
Maris is a gifted healer who can cure many ills with the herbs in her garden. But can she find a remedy for the danger and deception that threaten to keep her from the man she loves?
More info →

Included are nine stories of men who battle the beast within, and the woman who are strong enough to tame them.Highland Secret: He's death for hire, cursed by a malicious enemy who left him unable to speak. She's a refugee with a dangerous secret that could cost her life. Outnumbered by thousand...
More info →