Browse by Genre
Featured Books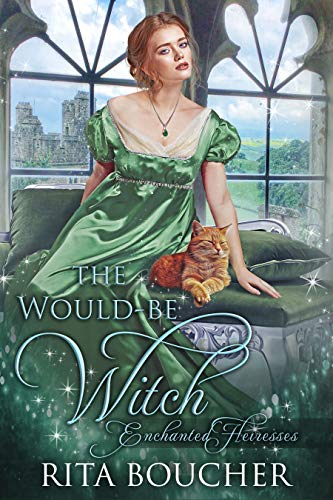 Miranda Wilton seemingly has everything, birth, breeding and beauty, yet she finds herself on the threshold of spinsterhood. Because she carries the heritage of the Merlin, her family demands she marry among those who share his supernatural blood, but no mage will willingly wed a woman without magical powers. When the cards predict that a wedding is possible, Miranda agrees to brave the social whirl of a London Season.
Adam, Lord Brand, has dedicated himself to unmasking London's legions of frauds who fleece the gullible by claiming to traffic in the mystical world. Miranda poses an intriguing conundrum. Unlike most charlatans, she claims no powers of her own, seeks no financial gain, but she truly believes that magic exists. Adam is determined to prove that her faith in enchantment is a misbegotten fairy tale. But as the skeptic lord finds himself falling under Miranda's spell, he begins to acknowledge that there might very well be forces that transcend his understanding and that love is the greatest power of them all.
More info →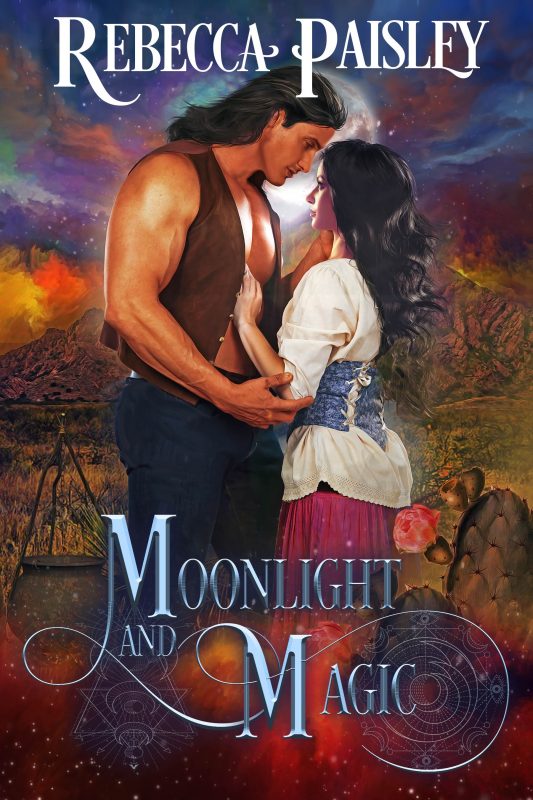 Chimera's bumbling attempts at witchcraft had only succeeded in conjuring up a reputation for lunacy. But when she sets a "werewolf trap", she finally snares the one thing she's been praying for—a handsome "knight" who can protect her from the ruthless land baron who has been lusting after her property.
It has not been a good day for Sterling Montoya. He had awakened next to a naked, screeching stranger, been chased across hostile Apache territory by her shotgun-toting father and had become the reluctant guardian for a newborn babe… And now he was the prisoner of a beautiful, but batty, would-be sorceress—a stunning, Shakespeare-spouting enchantress whose passionate touch promises Sterling heaven…until he realizes that whenever she's around, all hell breaks loose.
Can Sterling break the tender spell Chimera casts over his hungry heart or will he discover her love is the one enchantment too magical to resist?
More info →

Bruno "Fence" Washington survived the apocalypse – emerging from a Sedona cave into a strange and terrible new world… 50 years later. Now, scouring for answers about the malevolent Strangers, the former extreme sportsman encounters a woman who calls to his every desire.
Try as she might, Ana can't resist the man who tempts her in ways she never knew possible… whose touch elicits truths she swore never to reveal. But as they face a new evil rising up from the rolling ocean, it could mean blanketing the world in unending night – and his end.
More info →