Browse by Genre
Featured Books
"Tanya Anne Crosby has created her own mythology, where history and legend collide." — Whiskey & Wit Book Reviews
Long before there was a Winter King, there was a Summer Queen—Gwendolyn of Cornwall, a fierce warrior princess who raised an army to unite nations.
Said to be a changeling child left to the King and Queen of Cornwall, Gwen is "blessed" in her cradle with three Fae gifts: a prophecy for her future, a gift of "Reflection," and a golden mane—literally. Every lock of her hair will turn to gold, only provided 'tis cut by her one true love.
More info →

Fearsome Scots laird Gabriel MacLachlan must take a bride, but not just any bride. Magdalene, his liege lord's younger sister is known to be as bonny as any Highland lass but as mad as a loon. Mad Maggie, they call her—and Gabriel has no choice. Not if he wants to put food in his clansmen's bellies, clothes on their backs, and repair the crumbling castle he calls home. A fat dowry in exchange for a madwoman, whose life will be in danger from the MacLachlan family curse the instant she becomes his wife.
A generations-old curse, an honorable chieftain, a clever beauty—it's the perfect recipe for a spirited Highland Romance.
More info →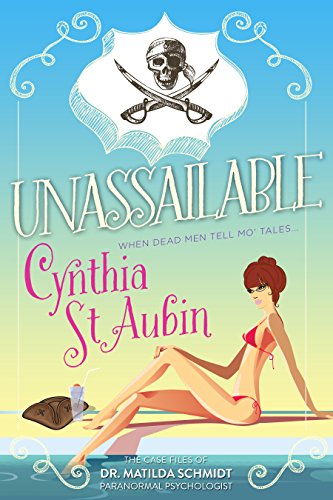 When dead men tell mo' tales...Running afoul of a pants-less ghost pirate wasn't exactly what Paranormal Psychologist, Matilda Schmidt had in mind when she took off for some R & R. Even at a quiet beach-side bungalow, Matilda can't catch a moment's peace when the restless spirits aren't the only one...
More info →