Browse by Genre
Featured Books
When Alice Lamont discovers Quinn Campbell, grandson of her clan's most hated enemy, sleeping on the very ground where her father's blood was spilled, she readies herself for battle. But her cryptic grandmother has other ideas. She gives Alice a rosebud to place beside Quinn as he sleeps. But this is no ordinary rose. Legend foretells of love that rises upon the blooming of this bud. And as Quinn awakes dreaming of a ravishing beauty, he pricks in finger on a thorn and realizes his dream was real. Driven by insatiable desire, Quinn will face heaven and hell to find her. But when he does, will Alice possess the courage to love?
More info →

After arriving on a lush Pacific island, Eulalie Grace LaRue is to be finally reunited with the absent father she hasn't seen since childhood. Yet before her long dreamed-of meeting can take place, the lovely but pampered Southern belle is caught in the crossfire of a violent revolution and thrown into the rugged arms of American mercenary soldier Sam Forester.
On the run in the jungle, this battle-scarred soldier of fortune hasn't a clue what to do with the naive blonde in his care. Survival is his top priority, but he can not resist Lollie's endearing, helpless, and laughable charm…or deny the growing attraction between them. Though Sam thrives on chance and risk, falling in love is the one chance he isn't willing to take.
Powerless against the desire that consumes them both, Lollie surrenders to his passionate embrace. But when he dismisses her affections, she is determined to fight for him, to prove that in the steamy heat of paradise, two hearts can find the love of a lifetime.
More info →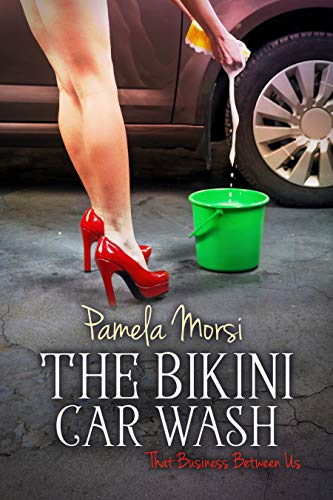 "I've read all her books and loved every word." -Jude Deveraux. After Andrea Wolkowicz abandons corporate life to help care for her sister, she quickly wears out the want ads in their rustbelt hometown. Time to be her own boss.Every mogul knows the best idea is an old idea with a new twist. So Andi...
More info →