Browse by Genre
Featured Books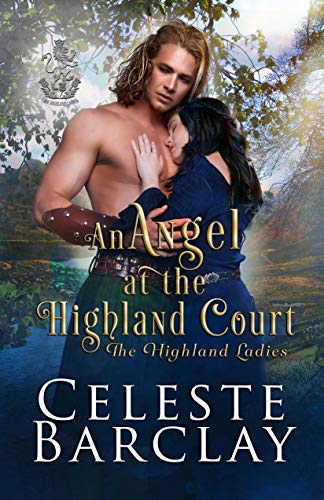 Ronan Mackinnon bears the weight of leading his clan and spares no time for his own pursuits. Summoned to court by King Robert the Bruce, Ronan diligently considers each of his words and actions to represent his clan with honor. But when King Robert demands Ronan chooses a bride, he's forced to confront his past choices. The pleasures of the flesh play no part in his life--until Abigail MacLeod enters it. Can this reserved laird prove to Abigail what he lacks in experience he makes up for in passion?
A lady who's made one mistake after another…
Lady Abigail MacLeod's life is filled with poor choices. She misjudged her brother Kieran's wallflower bride Maude when she arrived on the Isle of Lewis. She misjudged the man she entered a handfast with, and it ended in disgrace. Now a lady-in-waiting at King Robert the Bruce's royal court, Abigail finds the opportunity to redeem her past wrong deeds. But when a handsome laird arrives at court, Abigail fears her old habits haven't died. Could a rushed judgement cost her a lifetime in a Highlander's arms?
Can two nobles from rival clans find love?
The MacLeods of Lewis are on good terms with the MacKinnons of Skye. Unfortunately, the same cannot be said for the MacLeods of Skye and the MacKinnons. When an old feud reignites, Abigail and Ronan are caught in the middle. Fighting against time and blizzards, can they protect their burgeoning love and their lives? Will it take stealing the MacLeods of Skye's famed Fairy Flag?
More info →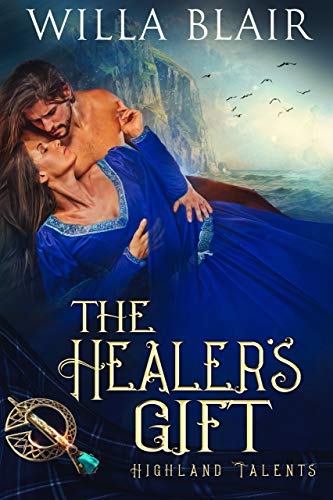 The Healer's Gift resolves the story of one of the most tormented characters in HIGHLAND HEALER. Coira MacDugall deserves the harshest punishment for her actions in the Highlands. But her clan's new laird, Logan, defies her expectations. And the Healer's gift changes everything she thought she knew -- about herself and her future.
Coira MacDugall paid with her life for her attack on the Highland Healer. But her victim did more than heal Coira's fatal wound that awful night. Now drowning in the unwelcome emotions of others, Coira wonders if her new empathic ability was meant as a gift or a curse.
Logen MacDugall must discover who killed three previous lairds if he hopes to survive for long in the position. He believes Coira's new sense can help him root out the conspirators, but after her disastrous time in the Highlands, the last thing she wants is to get involved with another laird. Logen must help Coira gain control of her talent in time to save him and their clan from those intent on destroying MacDugall.
Can Coira believe this laird truly loves her? Or will her memories lead her to madness again?
More info →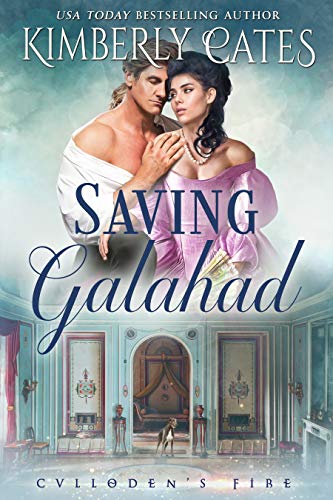 "Kimberly Cates is magnificent. Her every book is to be treasured again and again —Teresa Medeiros
An Embattled Lord: Dashing Lord Lieutenant Nate Rowland, Earl of Harlestone, led a charmed life until he crossed swords with his best friend on the killing field of Culloden Moor where a serious wound shattered not only his life but his marriage. When his faithless wife is murdered, Nate is the prime suspect, some secret villain framing him as a spy.  With his fierce sense of duty, Nate is the last person to betray England.  But when sparks flare between him and his best friend's fiery sister, will his acclaimed honor be enough to hold back their passion? His choice:  Betray his heritage… or his heart.
Scandal's Daughter: Born of the infamous love affair between the late Earl of Glenlyon and his mistress, wild-hearted Christianne Slade is raised like a princess only to be scorned by society beyond her family estate. On the eve of Nate's wedding, thirteen-year-old Christianne begs her childhood hero not to make the disastrous match. He has always been her 'Galahad', the perfect knight. When Eugenie Rowland is killed, Christianne knows there can still be no future for her with Nate, but her girlish adoration has blossomed into a woman's passion. As a net of conspiracy closes around Nate, Christianne defies society and the dark forces of the London underground to discover who would destroy him.  But can her love and courage save Galahad from a hangman's noose, and the loveless future his duty demands before it is too late?
More info →