Browse by Genre
Featured Books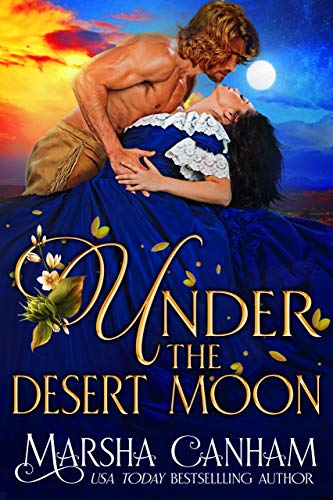 Disguised as a prim schoolteacher, Aubrey Granger travels to Santa Fe to avenge a past wrong and encounters Christian McBride, a man who had been jailed for a crime he did not commit.
More info →

Lady Lily MacLeod has had enough of her oldest brother's meddling. While in London, Rory MacLeod, duke of Skye has promised his sister to an earl who is twice her age in hopes of taming his unruly sister. It's an arranged marriage where her husband-to-be views her as simply a broodmare in hopes of producing an heir. To Lily, that's a fate worse than death, and in a desperate attempt to avoid her fate, she flees and finds herself hiding on a train bound for Edinburgh.
Tobias Campbell, duke of Aberdeen is unsure what to make of the filthy stowaway found hiding on his rail car. Part of the well crafted tale she tells rings true, but Tobias is quite certain the chit has secrets--secrets he intends to uncover.
Somehow, despite being betrothed to another, the usually meticulous duke finds himself extending Lily his personal protection, and his home. But the last thing he expects to do is to fall madly in love with his beautiful houseguest.
Now, desperate times call for desperate measures and Lily and Tobias aren't the only ones caught up in this battle of strong wills and love.
More info →

When Alice Lamont discovers Quinn Campbell, grandson of her clan's most hated enemy, sleeping on the very ground where her father's blood was spilled, she readies herself for battle. But her cryptic grandmother has other ideas. She gives Alice a rosebud to place beside Quinn as he sleeps. But this is no ordinary rose. Legend foretells of love that rises upon the blooming of this bud. And as Quinn awakes dreaming of a ravishing beauty, he pricks in finger on a thorn and realizes his dream was real. Driven by insatiable desire, Quinn will face heaven and hell to find her. But when he does, will Alice possess the courage to love?
More info →