Browse by Genre
Featured Books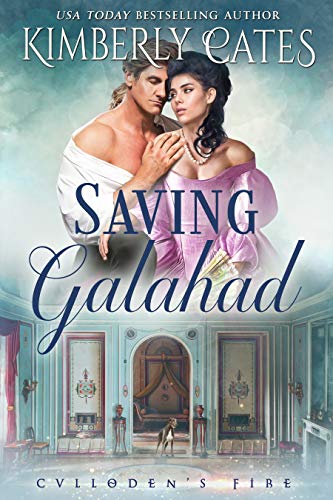 "Kimberly Cates is magnificent. Her every book is to be treasured again and again —Teresa Medeiros
An Embattled Lord: Dashing Lord Lieutenant Nate Rowland, Earl of Harlestone, led a charmed life until he crossed swords with his best friend on the killing field of Culloden Moor where a serious wound shattered not only his life but his marriage. When his faithless wife is murdered, Nate is the prime suspect, some secret villain framing him as a spy.  With his fierce sense of duty, Nate is the last person to betray England.  But when sparks flare between him and his best friend's fiery sister, will his acclaimed honor be enough to hold back their passion? His choice:  Betray his heritage… or his heart.
Scandal's Daughter: Born of the infamous love affair between the late Earl of Glenlyon and his mistress, wild-hearted Christianne Slade is raised like a princess only to be scorned by society beyond her family estate. On the eve of Nate's wedding, thirteen-year-old Christianne begs her childhood hero not to make the disastrous match. He has always been her 'Galahad', the perfect knight. When Eugenie Rowland is killed, Christianne knows there can still be no future for her with Nate, but her girlish adoration has blossomed into a woman's passion. As a net of conspiracy closes around Nate, Christianne defies society and the dark forces of the London underground to discover who would destroy him.  But can her love and courage save Galahad from a hangman's noose, and the loveless future his duty demands before it is too late?
More info →

Embark on a journey into magical Medieval Scotland, with the last princess of Moray and the last Pecht prince. Each Man to His destiny. As the last male heir of the dún Scoti clan, Keane's future is known from the hour of his birth: Someday, he must take his brother's place as Guardian of the true...
More info →

Traditional Scottish Historical spiked with Fantasy…well played Crosby," says Whiskey and Wit Book ReviewsFearing her "gifts" will be used to defeat her sister Matilda, Elspeth Pendragon escapes the Black Mountain priory that has sheltered her and her four sisters since King Henry's death, only t...
More info →