Browse by Genre
Featured Books
Born with the mark of the devil, Merrin has been hidden on the islet of Eilean Fladda for near twenty years. When the body of a Highlander washes ashore, the innocent lass presumes him dead. Brushing the hair from the rugged warrior's face, her fingers connect with warm flesh. Warm.
More info →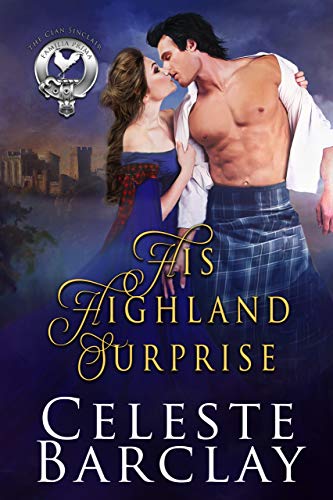 A confirmed bachelor with no intentions of settling down...
Tavish Sinclair cannot imagine life with only one woman, not when so many catch his eye.  As the third son of Laird Liam Sinclair, he has two older brothers and their children ahead of him for the lairdship.  Tavish is stunned when his father informs him the king has arranged his marriage to a woman from the most notorious clan in Scotland, and one he has never met.  Drawn as much to her intelligence as her looks, Tavish is unprepared for his spunky bride-to-be when she goes toe to toe and head to head with him at every turn.  Can he protect Ceit from herself as much as the dangers that lurk at court?
A spirited lady-in-waiting with no plans to change...
Ceit Comyn is the niece of one John Comyn and the cousin of the other, making her a member of the most despised clan in the country.  Sent to the royal court as a peace offering to mend torched bridges, Ceit is forced in the king's services just as her uncle would control her for the same purposes.  She has no interest in marrying a rogue, but when the kind-hearted and honorable warrior champions her, she may discover he's more saint than sinner.
More info →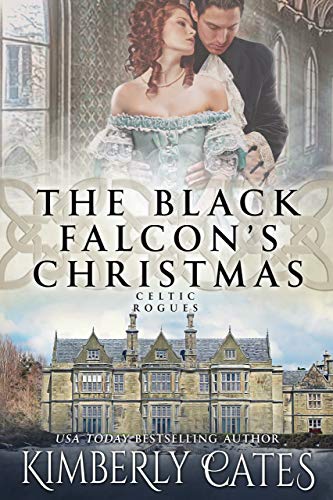 The Black Falcon rides again... An English Heiress lost... A Devil's Bargain struck...
When English heiress Maryssa Wylder defied her father to wed an Irish patriot raider known as the Black Falcon, she thought she was ready for life as Tade Kilcannon's wife and the mother of their son. But nothing her governesses taught her prepared her for tending a baby or being part of his large, boisterous family—a family that can't forget she is the daughter of their greatest enemy.
Tade Kilcannon knows Maryssa is struggling after sacrificing a life of wealth and privilege for their great love. When he learns that her joyless father forbade celebrating Christmas, he dons the Black Falcon's mask one last time to fight for their happily ever after. Can he give Maryssa a Christmas miracle?
More info →