Well, hi there!
We're Kerrigan Byrne and Cynthia St. Aubin, but we've called each other by many other names over the course of our friendship. The very first ones were Salome (Cynthia) and Arjuna (Kerrigan) at the belly dance troupe where we met seventeen years ago. The initial introduction occurred through a mutual friend (we owe you one, Deb), who suggested we ought to chat as we seemed to have strangely parallel lives. One of the similarities that we quickly discovered was a not-so-secret desire to become published authors. We began sending each other our works in progress, and from there, it was an exceedingly short trip from critique partners to platonic life partners. Luckily, our non-platonic life partners get along beautifully as well. Fast forward nearly two decades, and we now have the same agent, a publisher in common, and a brand-spankin' new RomCom series set around a small, coastal town where anything can happen—and usually does. Since this is brand new territory for us, we decided it might be fun to ask each other a few questions about the process of writing *Nevermore Bookstore*, book 1 of the Townsend Harbor series.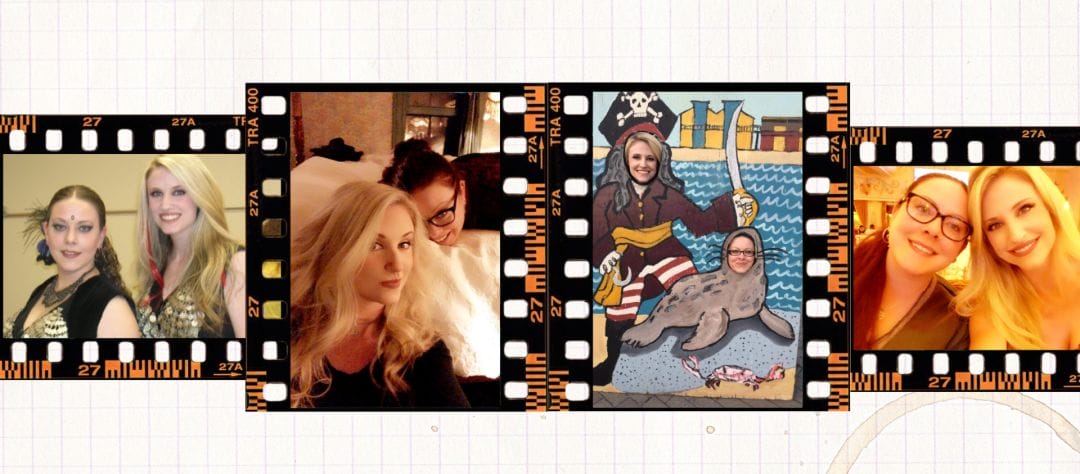 Cynthia asks Kerrigan:
What was the most surprising part about co-writing a RomCom?
How fast it went! When you only have to write one half of a book and you have your BFF to riff off of, that's basically a recipe for amazing.
What was your favorite part?
My favorite part was all the laughing we did when discussing some of the crazy stuff that actually happens in my town, which Townsend Harbor is based on.
If you could trade places with any of the characters in the story, who would it be and why?
In Nevermore, specifically, I think I'd trade places with Vee, the bisexual septuagenarian who owns a sex-themed shop in town.
If you could open a store in Townsend Harbor, what would it be?
I think I would love to open a tarot/metaphysical shop. It would be so fun to be surrounded by not just books and coffee, but all the things that make my little pagan heart happy.
As an actual small-town resident, what would you say most people don't really understand about the daily reality?
Amenities. Sure I have a charming view, but I have to drive over 45 mins to find a target or Costco. Also, our town doesn't have any fast food or chain stores. So as much as I LOVE shopping small businesses, I don't love paying boutique prices, nor do I appreciate the fact that food delivery apps haven't made their way up here yet.
What's one kind of book you haven't written yet, but would really like to?
Gladiators and gargoyles. (Mutually exclusive, but now that I see them next to each other…. O.o)
If Fox started a rock band, what would it be named and who would he choose to play what?
I think Fox would start a band called "The Lumbersnacks" and they would wear flannel and do woodsy, deep-voiced renditions of pop/rock songs. i.e. Justin Bieber but with ukuleles and a sweet bass riff.
Kerrigan asks Cynthia:
What would you say was your greatest challenge writing Cady compared to your other heroines?
Cady is the first heroine I've written that brushes against an issue that's deeply ingrained in my own daily life, chronic pain. Unlike the situational challenges that my other heroines frequently contend with, chronic pain doesn't have a tidy resolution, and inherently touches every close relationship in ways that can be especially challenging in a romantic setting. Through Cady, I had the unique opportunity to explore how the physical, emotional, and mental impact of a struggle I'm intimately acquainted with would unfold with a hero experiencing significant challenges of his own.
What is the biggest difference between your own process when writing alone, compared to us writing together?
In a word, organization. Or rather, my chronic lack thereof. For most of my writing career, I've been an avid Pantser. Basically, I shove all my characters in a room together and wait to see what happens. But when you have a whole other human dependent upon what your character does in terms of what comes next for their side of the story, considerably more communication and coordination is required.
Do you prefer small, quirky towns, such as Townsend Harbor, to live in, or would you prefer the big city or something even more rural?
I absolutely love to visit small towns and big cities, but if we're talking long-term, it's rural all the way. My ultimate life path would end in a woodsy cottage where I can take my rightful place as the strange old woman that people whisper about.
Nevermore relies very heavily on the Grumpy/Sunshine trope. Which trope would you feel is your favorite in the romance genre?
I mean, to be honest, grumpy/sunshine is totally my flavor, and in no small part because I seem to be a strange amalgamation of both. I love a character like Cady who, like me, is constantly enamored of the beauty and strangeness of life and is unwilling or unable to filter that sense of childlike wonder and joy. On the flip side of that coin, a character like Fox so clearly speaks to the part of me that would be content crawling up the side of the mountain to find some peace and quiet with no one but the wild critters as company.
This story has a very specific kink in it, do you have a favorite troupe or theme in the bedroom that you like to read about?
The truth is, I'm sort of an equal opportunity kink-partaker in that I'm pretty much about it as long as the characters are into it. I will say that I'm a sucker for stories where one or more parties is discovering a kink they themselves hadn't realized was a Thing until the right person happens along and shows them what they didn't even know they'd been missing <cough> The Secretary with James Spader and Maggie Gyllenhaal go watch it right away <cough>.
And on that note, we'd like to thank Kerrigan and Cynthia, to Townsend Harbor and back, for taking the time to stop by the blog today! Nevermore Bookstore just release yesterday, so now's the perfect time to snag yourself a copy and get to know Cady, Fox, and the whole quirky town.
Kerrigan Byrne is the USA Today Bestselling and award-winning author of THE DUKE WITH THE DRAGON TATTOO. She has authored a dozen novels in both the romance and mystery genre.
She lives on the Olympic Peninsula in Washington with her dream boat husband. When she's not writing and researching, you'll find her on the water sailing and kayaking, or on land eating, drinking, shopping, and taking the dogs to play on the beach.
Kerrigan loves to hear from her readers! To contact her or learn more about her books, please visit her at www.kerriganbyrne.com.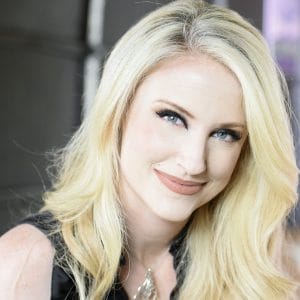 Bestselling author Cynthia St. Aubin wrote her first play at age eight and made her brothers perform it for the admission price of gum wrappers. A steal, considering she provided the wrappers in advance. Though her early work debuted to mixed reviews, she never quite gave up on the writing thing, even while earning a mostly useless master's degree in art history and taking her turn as a cube monkey in the corporate warren. Because the voices in her head kept talking to her, and they discourage drinking at work, she started writing instead. When she's not standing in front of the fridge eating cheese, she's hard at work figuring out which mythological, art historical, or paranormal friends to play with next. She lives in Texas with a handsome musician and one surly cat.
Cynthia loves to hear from her readers! You can find her here: www.cynthiastaubin.com