Spring has sprung, or at least it's trying to. Here at OHB, when the daffodils start to poke up out of the ground and the birds start chirping, it feels like there's a little bit of magic in the air (and a whole lot of pollen)…
And then, being the book-loving fantasy nerds that we are, we can't help but look for some more of it.
With that in mind, we'd like to introduce you to some series and authors you're sure to love. We've gathered an array of stories with settings ranging from the modern-day to ancient and faraway worlds. All inspired by the fae, fairytales, folklore and more.
For our contemporaries, we have two series that take inspiration from the fae.
In Eileen Dreyer's Daughters of Myth series, three fae sisters find love while trying to restore balance between two rival clans in Fairie.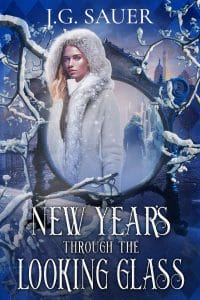 J.G. Sauer has a more action-packed approach with her Looking Glass series, as Alyssa Montague, a descendent of the original Alice, unearths family secrets and finds out what's really down the rabbit hole. Book Two, Madness Through the Looking Glass is available for pre-order now, out 4/4.
In case you're looking for something of a more historical nature, we have a few recommendations for you.
First up is Tanya Anne Crosby's The Goldenchild Prophecy, based on the story of Gwendolyn of Cornwall, magic and legend come together in this breathtaking fantasy series. Book Three, The Forgotten Prince is available for pre-order now.
If you like a fairytale retelling (or perhaps several) look no further than Elizabeth Rose's Tangled Tales series, with retellings of Beauty and Beast, Cinderella, Red Riding Hood, and more.
Perhaps epic quests and vengeful gods are more your style, in that case, we have Terri Brisbin's Warriors of the Stone Circle series, where descendants of Celtic gods must prevent dark forces from destroying all they hold dear. The first in this series, Rising Fire, is now available for free on all platforms!
And last but certainly not least, we have some truly epic fantasies, perfect for those who love exploring new worlds in their reading.
From P.E. Padilla we suggest the Song of the Prophecy series, dark magic threatens the world, but there's hope in the form of young Aeden, provided he can learn the right magic in time.
Arrow's Flight, a companion novel to the series is currently 50% off, only at Barnes & Noble with code: BNPMARCH50
If you're interested in courtly intrigue and discovering one's fate look no further than Jeff Wheeler's The Poisoner of Kingfountain series, a prequel series to the best-selling Kingfountain series. Ankarette must learn to trust her instincts as she finds herself surrounded by dangerous enemies, each with their own agenda. Her journey continues in The Widow's Fate, available for pre-order now.