On the blog today, we're honored to have the lovely J R Salisbury, author of Second Chance at Love, here to interview her headstrong heroine. So, without further ado, we'll hand things over to her.
Today I have the pleasure of interviewing Beatrice Keating. It promises to be a no-holds-barred discussion.
JS: Good morning, Beatrice.
BK: Good morning.
JS: You are a highly successful businesswoman in an era when most women follow the rules of society. What made you decide to go outside the lines of society?
BK: When my aunt left me and my sisters with all her businesses, I could hardly believe how successful she'd been, especially after her husband died. I knew I could do it, only I wouldn't pass it off to others. I would do it myself. My sisters had no interest.
JS: Speaking of your sisters, I believe you bought out their interests in what your aunt left all of you.
BK: Yes, I bought them out, partially because they had no interest, thought I was out of my mind to want to work. It proved to be a good decision because a lot of men lined up to meet them both; all wanting to get their hands on this small fortune. So it was a wise decision on my part.
JS: You have a man to act on you and the company's behalf when you can't be in town. Is that correct?
BK: Yes. I knew I couldn't have a successful marriage if I continued to work non-stop.
JS: The title of the book reflects your relationship with your husband, the marquess. Your chance to get a second chance at love. Did you know he was the man?
BK: Yes, but I certainly wasn't going to let him off that easily. I made him work to prove he wasn't the rake I once knew.
To give everyone a quick backstory, Beatrice's brother, the duke had married Augustus' sister, Cora. It was during her first visit to Scotland to meet Cora that she was introduced to her future husband. At the time he was not ready for marriage. He was in need of taming and was more interested in having fun.
JS: And did it work?
BK: Yes, in time it worked.
JS: What would you have done if your aunt hadn't left you her vast estate?
BK: Smiles. I would probably have either become a lady's companion or taken care of Sebastian and Cora's children – once they have children.
JS: I would have never taken you as a lady's companion or a nanny.
BK: One must adjust to whatever life throws them.
JS: How true.
BK: Despite avenues opening for women, it is still limited.
BK: Have things changed?
JS: Yes – but there still are men who don't think women should have so much power. And I guess that isn't going to change.
JS: Is there anything else you'd like to add? About anything?
BS: Follow your instincts about everything in life. Don't trust your heart. It'll get you in trouble every time. Don't listen to outsiders and most of all, be true to yourself.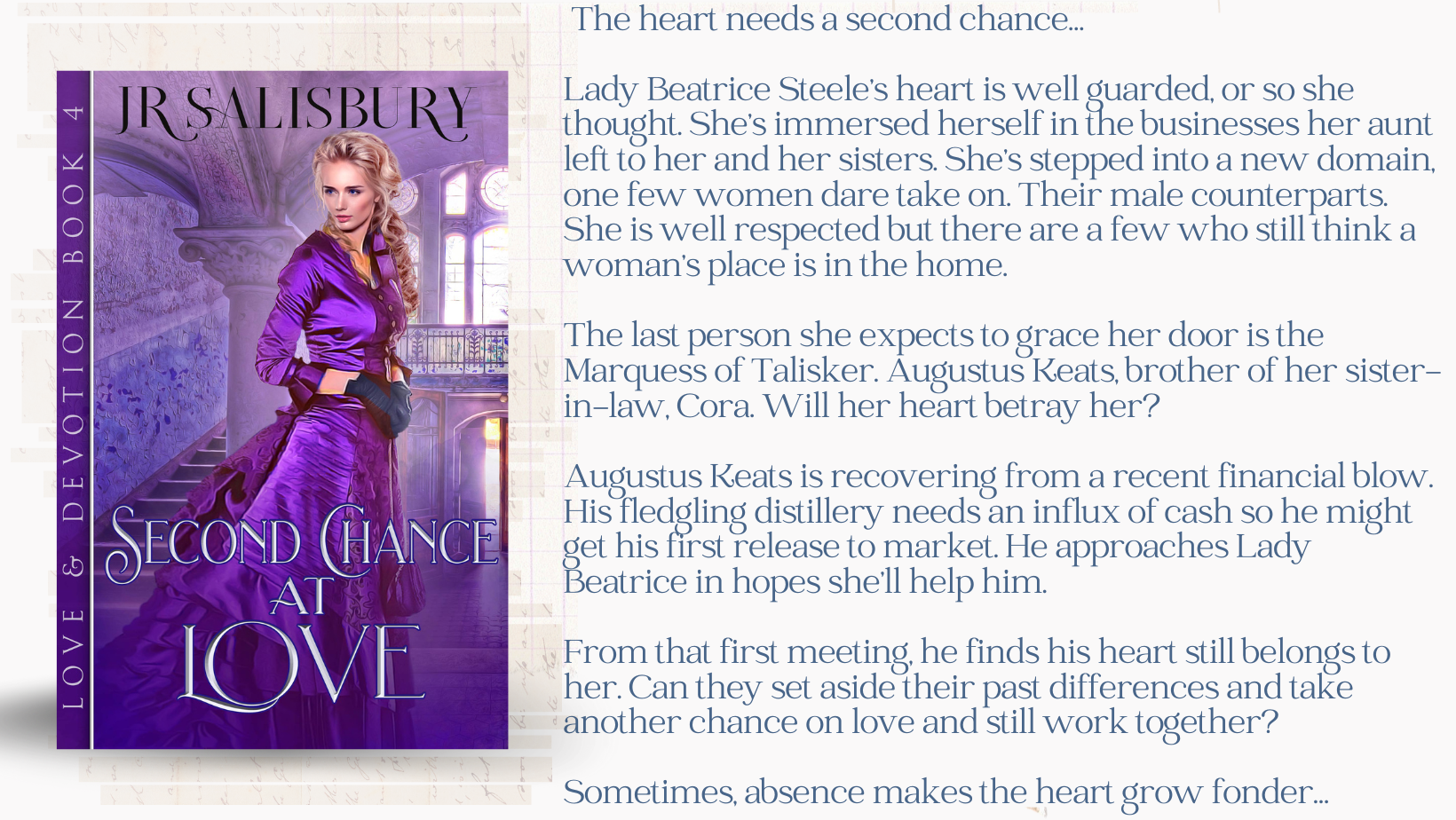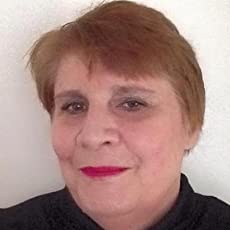 Amazon bestselling author J R Salisbury divides her time between the U.S. and U.K. with her aging Yorkie, Rocco.
When in the U.K. she finds herself shrouded in history, making an author's imagination come alive.
She began writing stories the moment she could hold a pen. A creative writing teacher in high school encouraged her to pursue her dream.
J R writes Victorian era and Scottish historical romances with perfectly imperfect heroes and strong, sassy heroines.
You can follow her on Facebook, Instagram, Twitter, and BookBub, as well as learn more about her on her website, where you can also sign up for her newsletter.